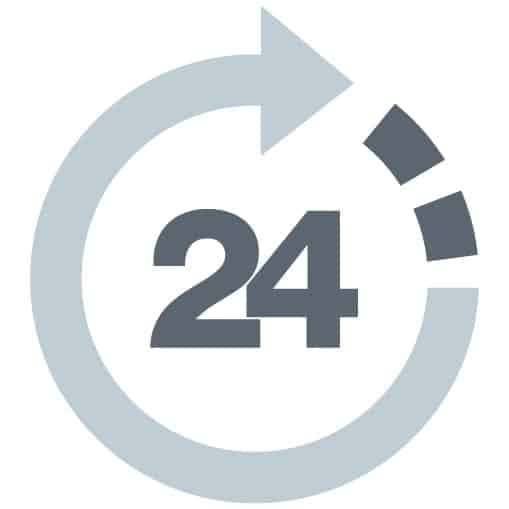 Heavily caveated product warranties simply do not deliver what the NHS needs when it comes to maximising the return on capital investment but more importantly, delivering uninterrupted quality at the point of care through the implementation of EPR solutions.
The NHS needs a service provider that ensures their carts are never down!
Neverdown is a service contract which achieves 100% up time of mobile computer carts by shifting the onus of keeping the fleet operational on to us!

There are 5 key principles that make up the backbone of a service that will deliver this solution:
1. Get that monkey off your back!
2. 5 + 5 = 10
3. On Site Health check every 6 months
4. Spare Carts
5. Staff Training
Get that monkey off your back!
However 'tight' a standard product warranty may appear to be, the onus of responsibility is left on the customers back.
Neverdown relieves the customer of the responsibility to manage the warranty with a proactive service contract that 'moves the monkey'.
Without regular servicing, mobile carts will typically reach the end of their life in 5 years. However the failure in this time period is nearly always confined to certain mechanical and moving parts. With Neverdown the cart is completely stripped down and rebuilt at the end of the first 5 years with all mechanical and moving parts being replaced.
A full 10 years service is guaranteed with a cart under the Neverdown program.
On Site Health check every 6 months
Every cart undergoes a 27 point cart check and a 14 point power system check.
All necessary lubricating, replacement parts and adjustments are made at this point in line with the warranty.
It is not financially viable to have an Agile technician on site full time. Therefore, in the event of a cart 'going down' spare carts are available on site for an immediate swap.
As part of the Neverdown program 1 cart per 50 purchased is loaned to the customer.
The Hospital environment is a demanding place and staff are under pressure to deliver quality healthcare. It is essential that the staff understand how to get the best out of their equipment.
90% of issues that arise are due to inadvertent misuse. With Neverdown we provide training sessions to bring staff 'on board' with the Neverdown culture.