One Section Transport Trolley – Type B
Our Transport Trolleys are sturdy, well built trolleys with a large capacity. A very useful storage system that can be moved at a moments notice.
Dimensions:
Width (mm) 460, Depth (mm) 645, Height (mm) 1550
Combination:
6 x 100mm ABS Baskets
2 x 200mm ABS Baskets
6 x 100mm x 600mm Dividers
8 x Label Holders Labels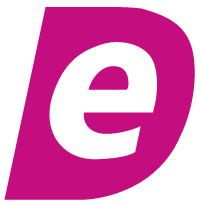 Available to order throughNHS SupplyChain eDirect.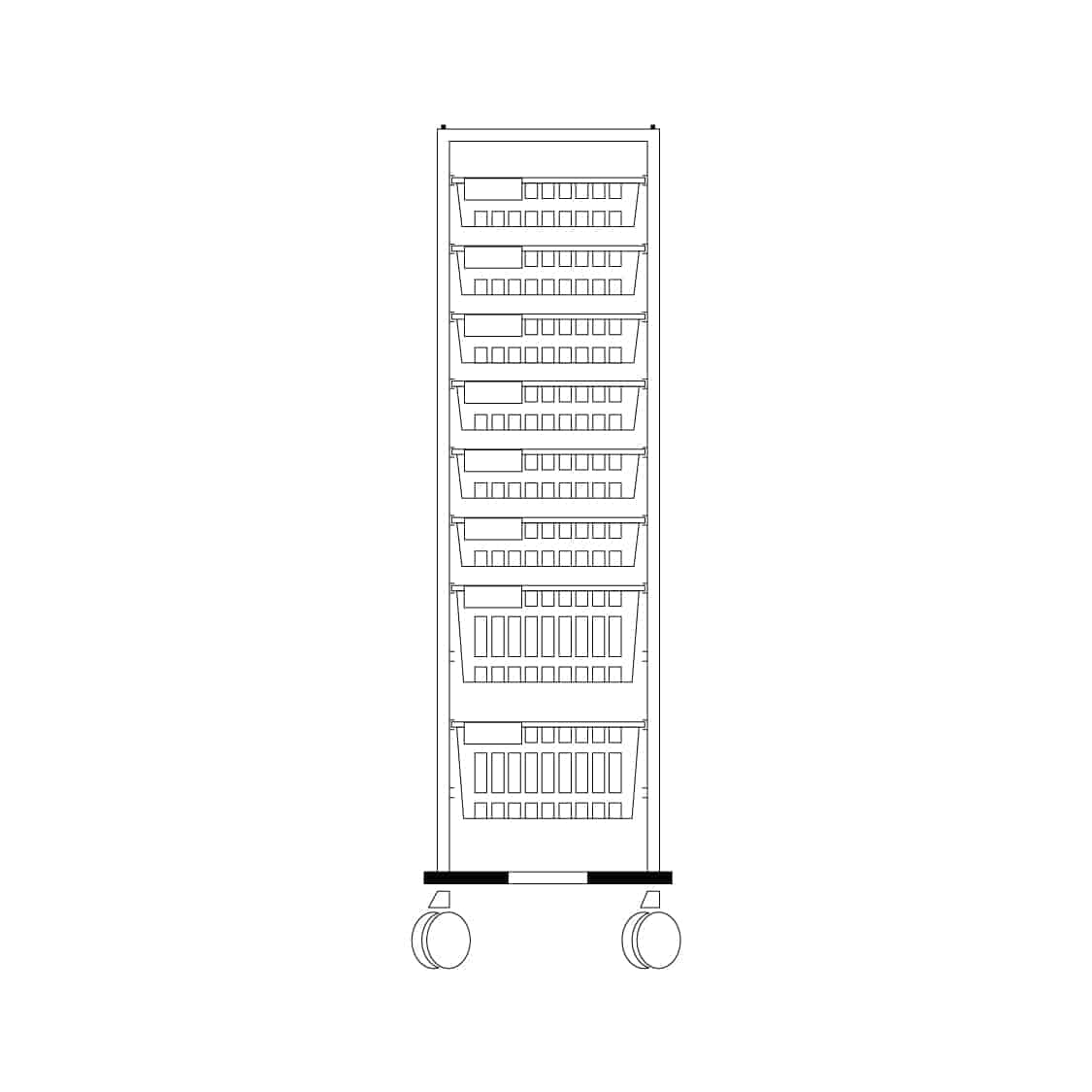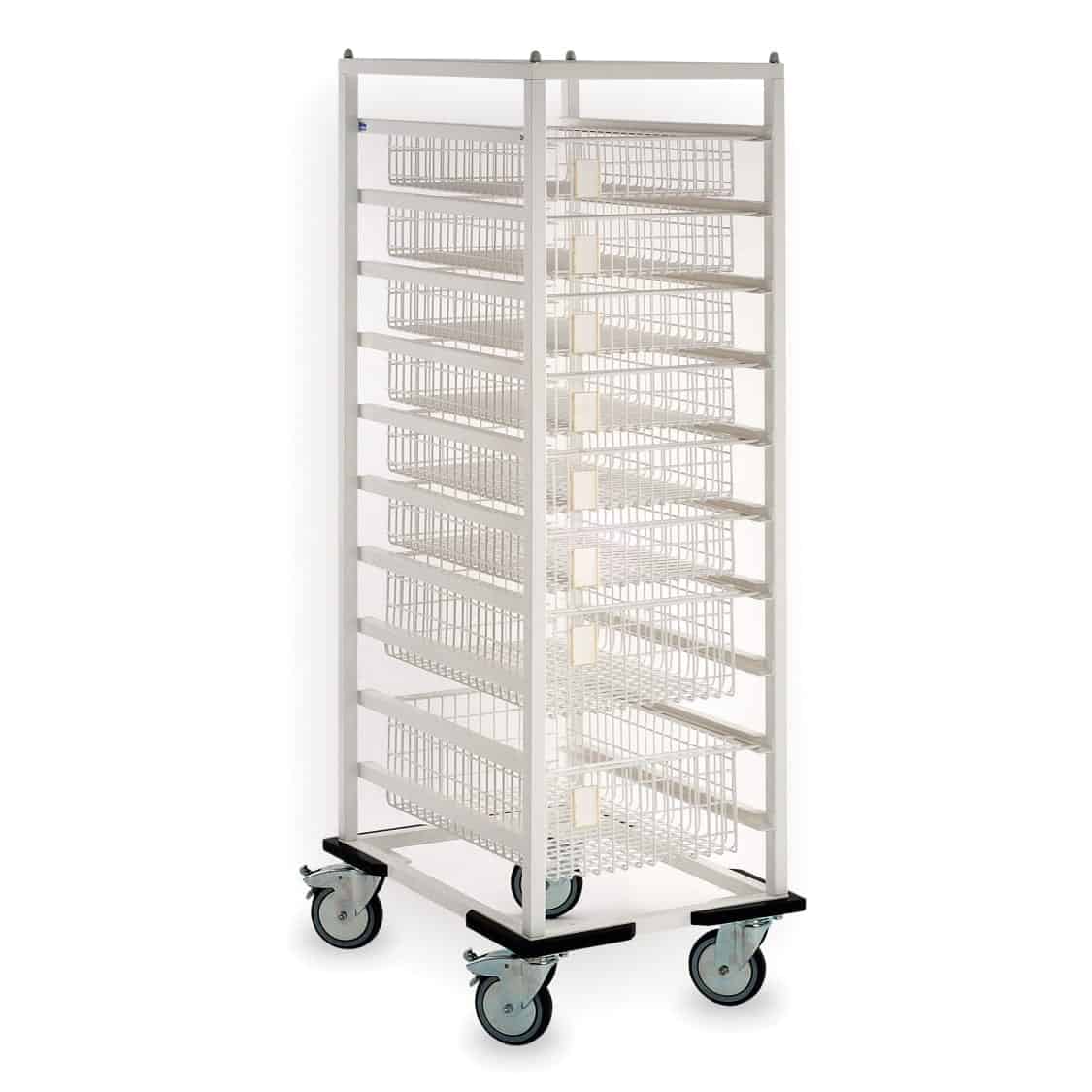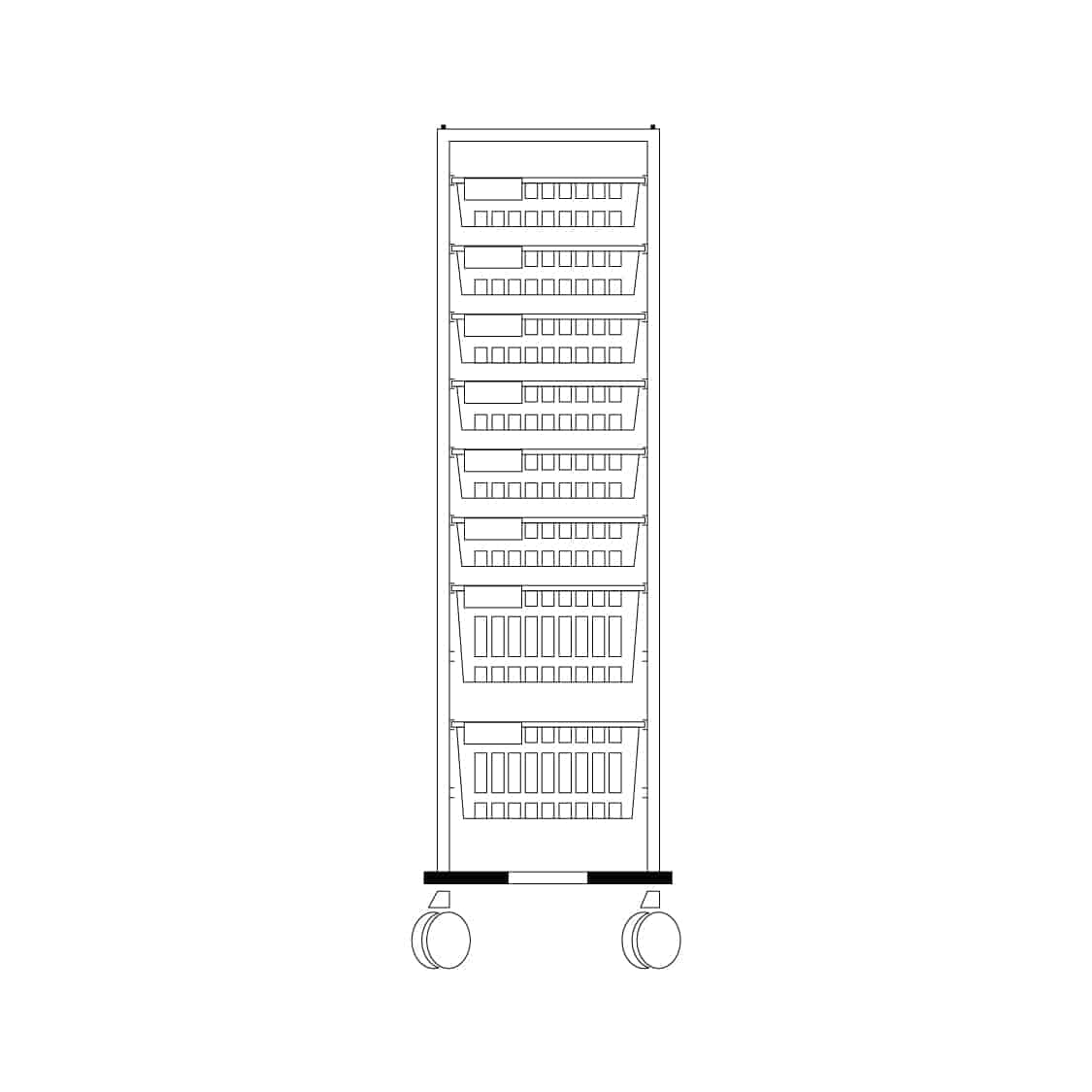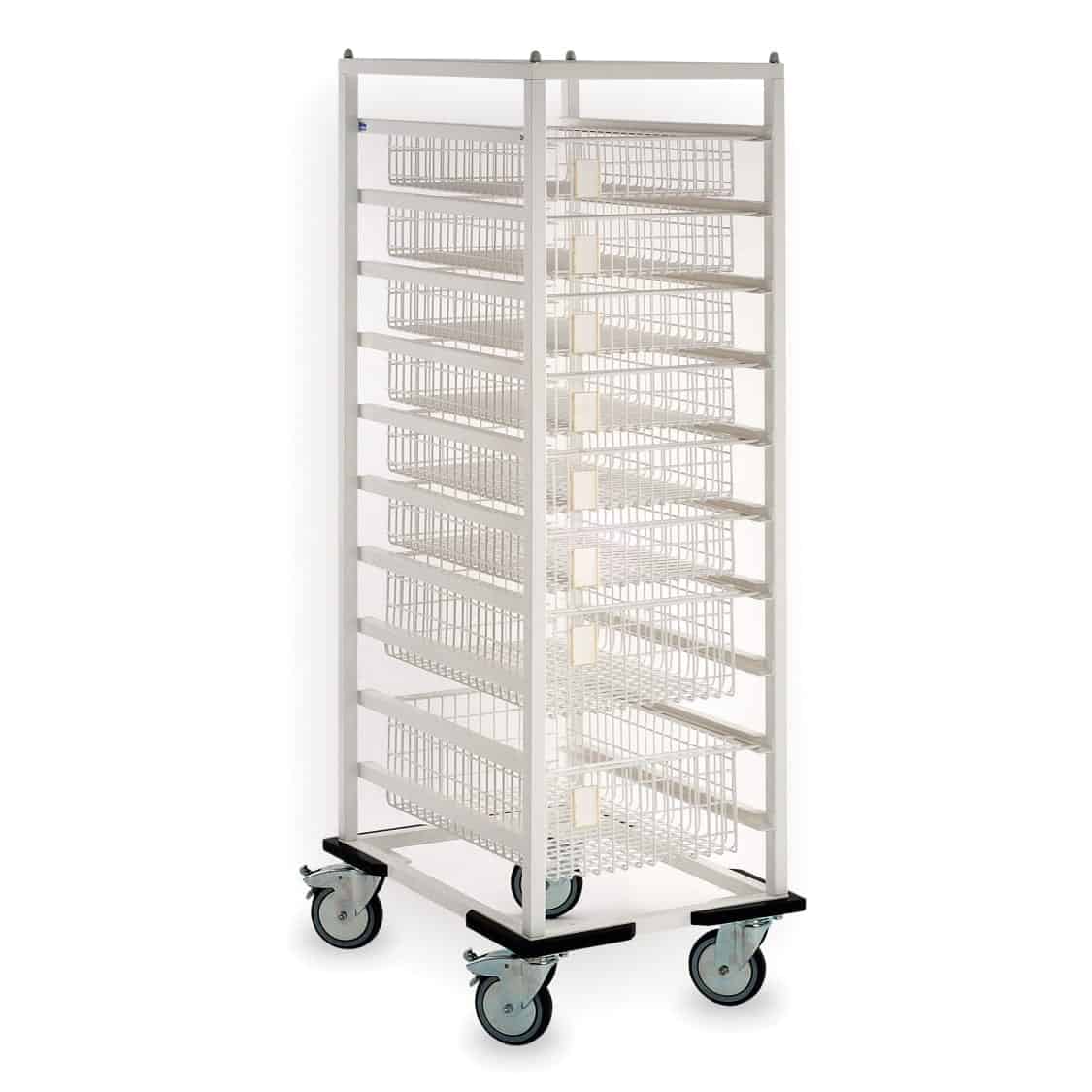 One Section Transport Trolley – Type B
How about one of these products