Half Section Dublin Trolley – Type C
The frame design allows for 5x 100mm Tray storage without increased height. Will fit under normal 900mm high worktops. One Section and half section versions available.
Dimensions:
Width (mm) 350, Depth (mm) 445, Height (mm) 840
Combination:
1 x 10mm ABS Top
5 x 100mm Solid polycarbonate trays
5 x 100mm Short dividers
5 x Label holders & labels
4 x Buffers & Medical castors
Optional:
Coloured side panel option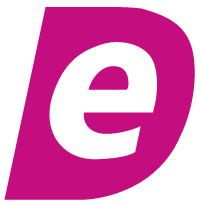 Available to order throughNHS SupplyChain eDirect.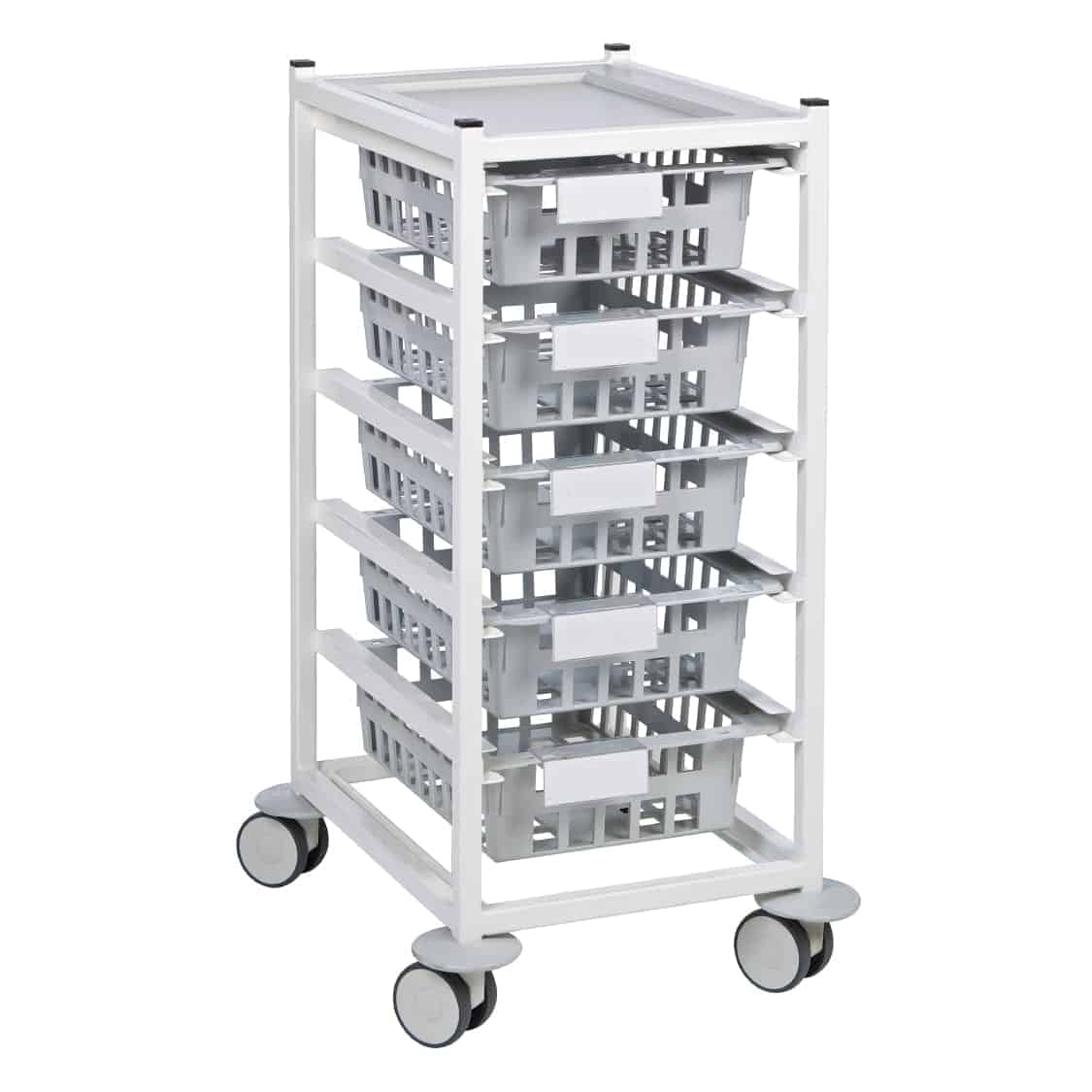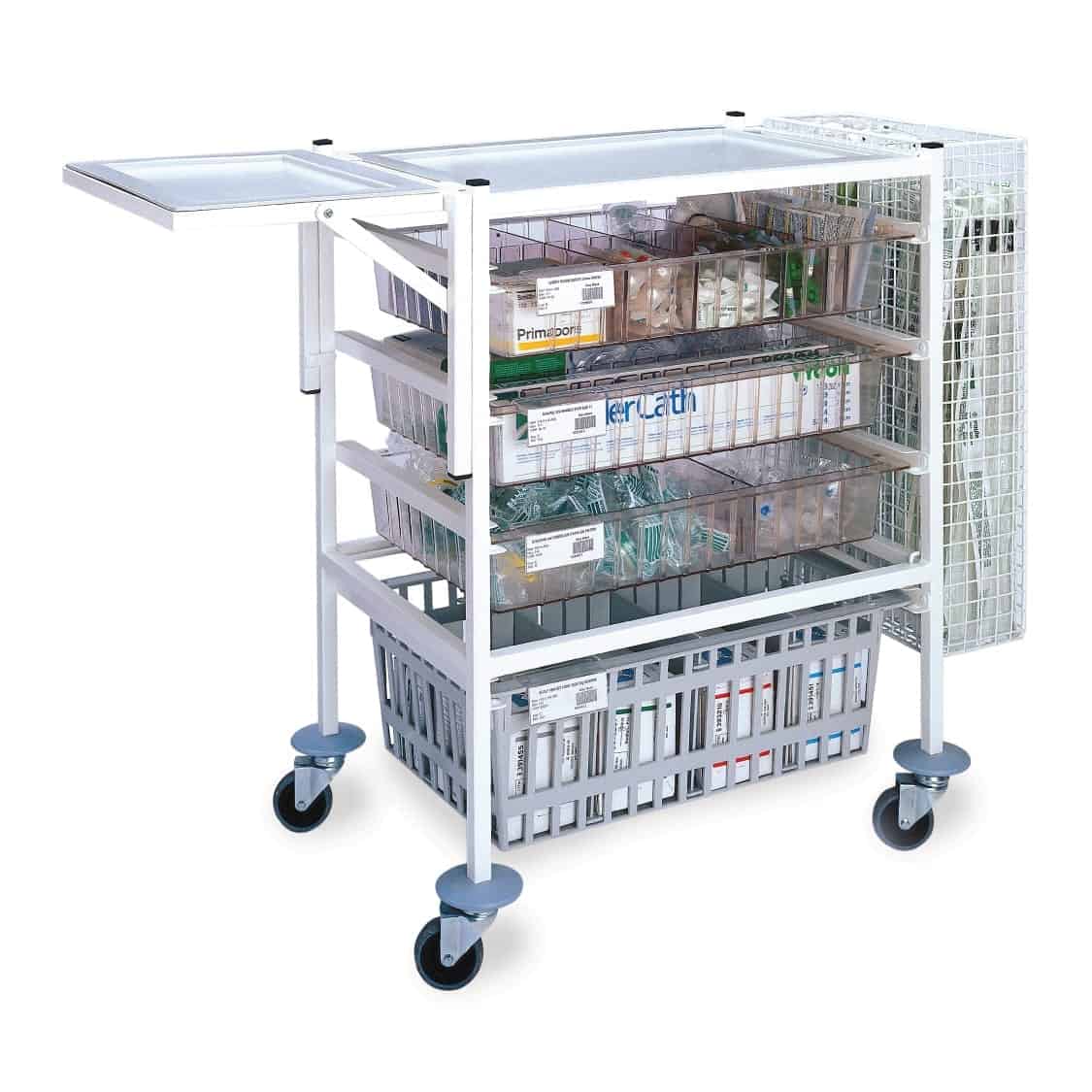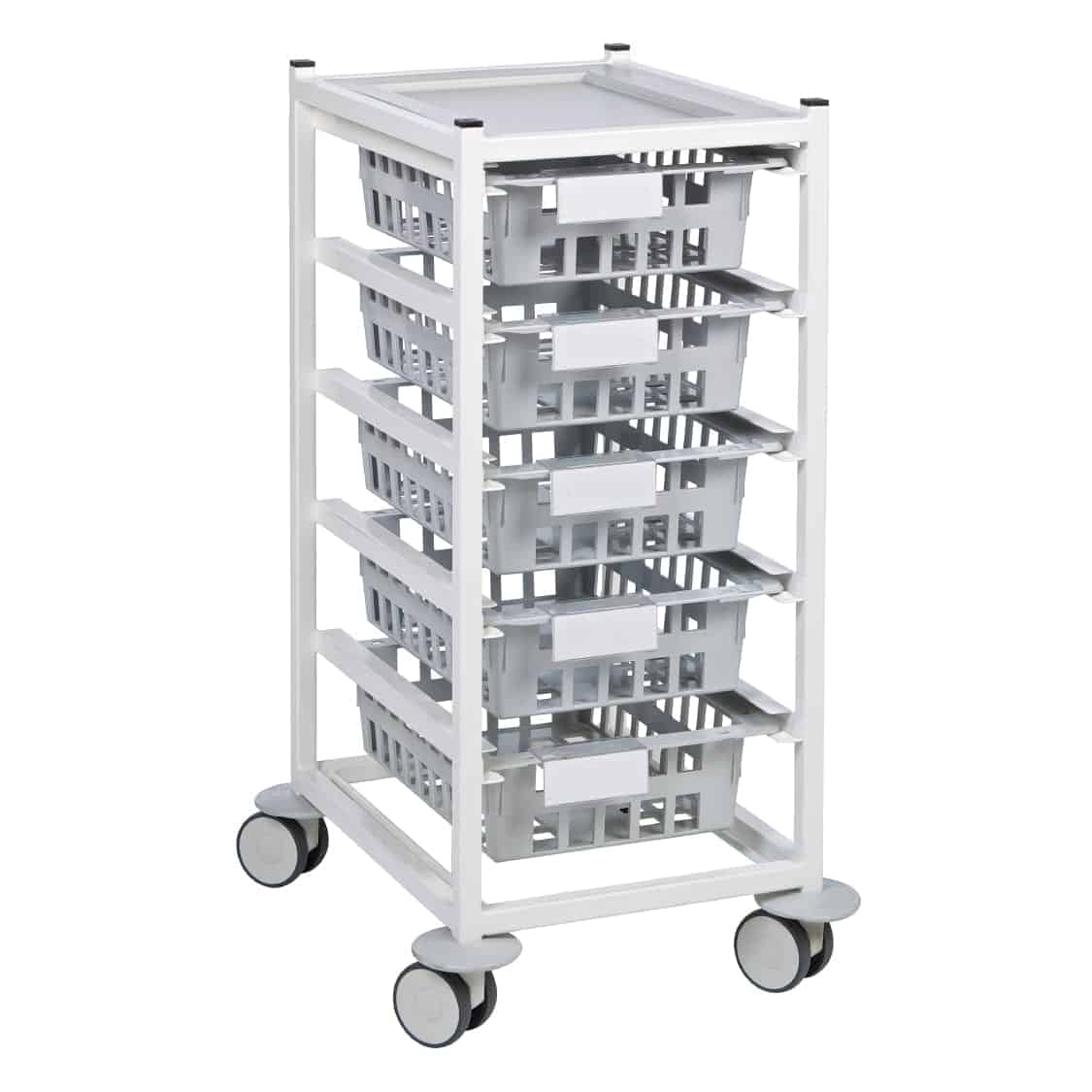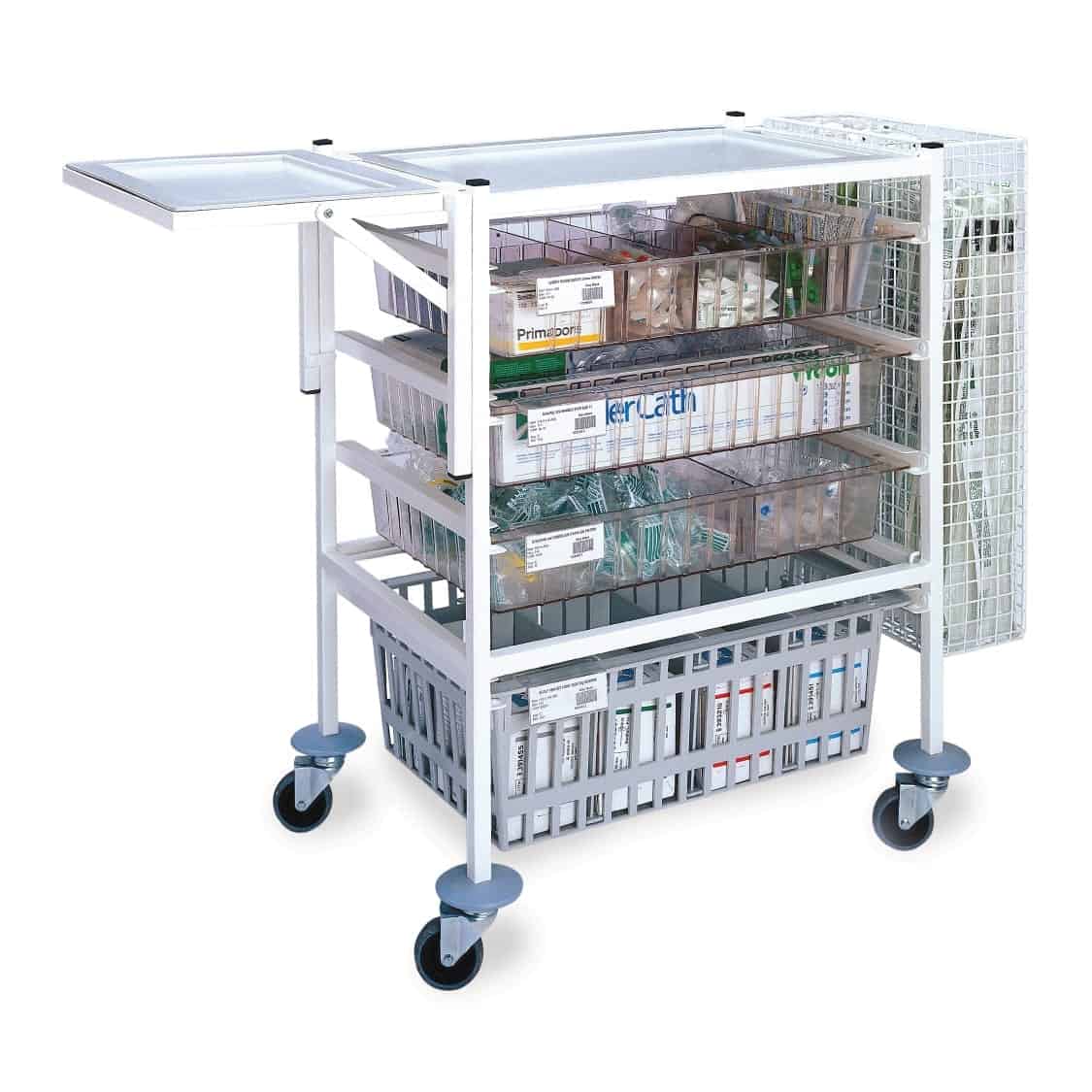 Half Section Dublin Trolley – Type C
How about one of these products