One Section Glasgow Trolley – Type C
Developed for the Glasgow Royal Infirmary as their standard ''all-rounder''. High density storage with worktop height top.
Dimensions:
Width (mm) 650, Depth (mm) 445, Height (mm) 910
Combination:
1 x 10mm ABS Top
4 x 100mm ABS Baskets
1 x 200mm ABS Basket
4 x 100 x 400mm Dividers
1 x 200 x 400mm Divider
5 x Label Holders Labels
Optional:
Coloured side panel option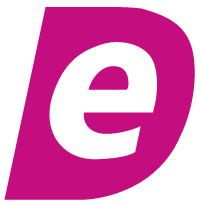 Available to order throughNHS SupplyChain eDirect.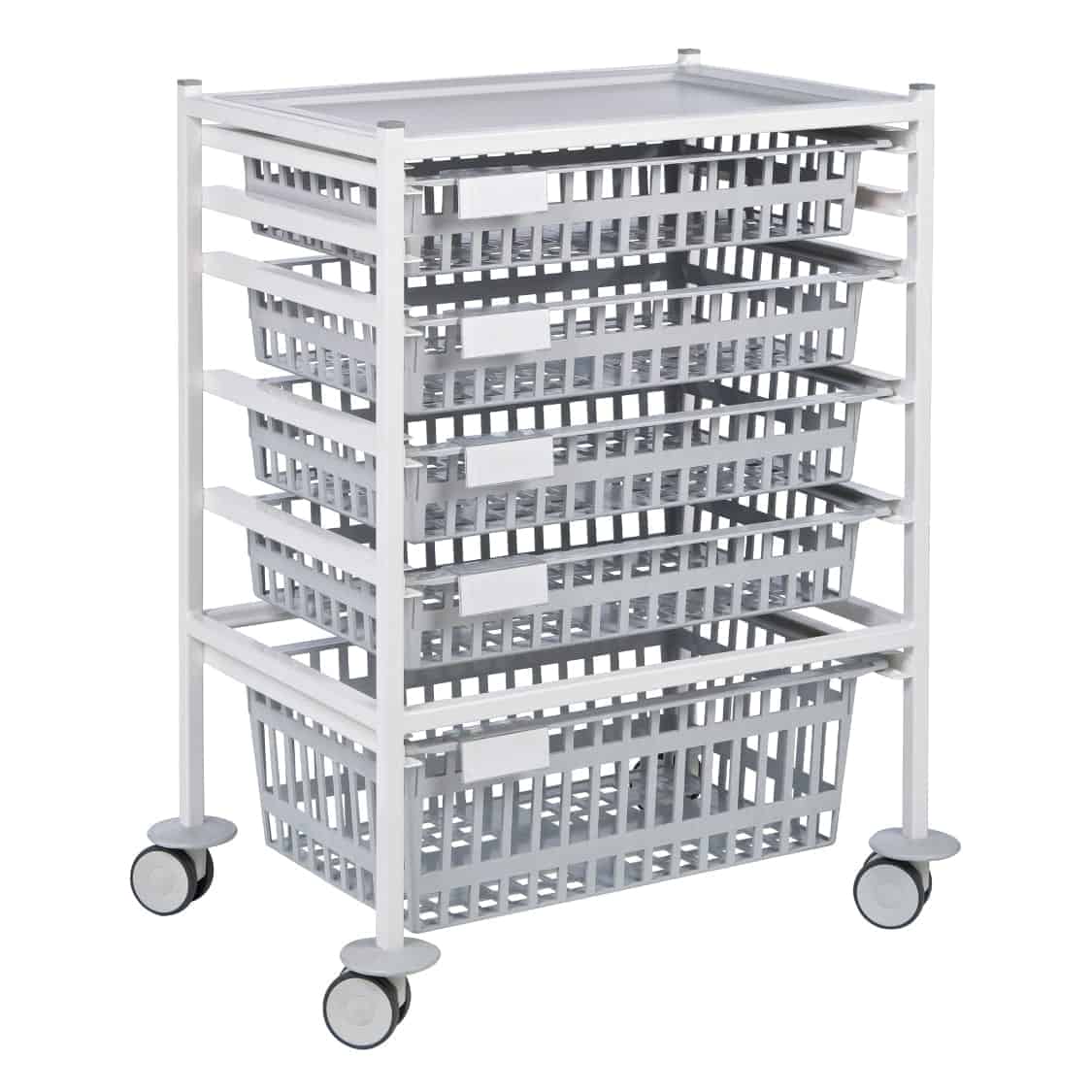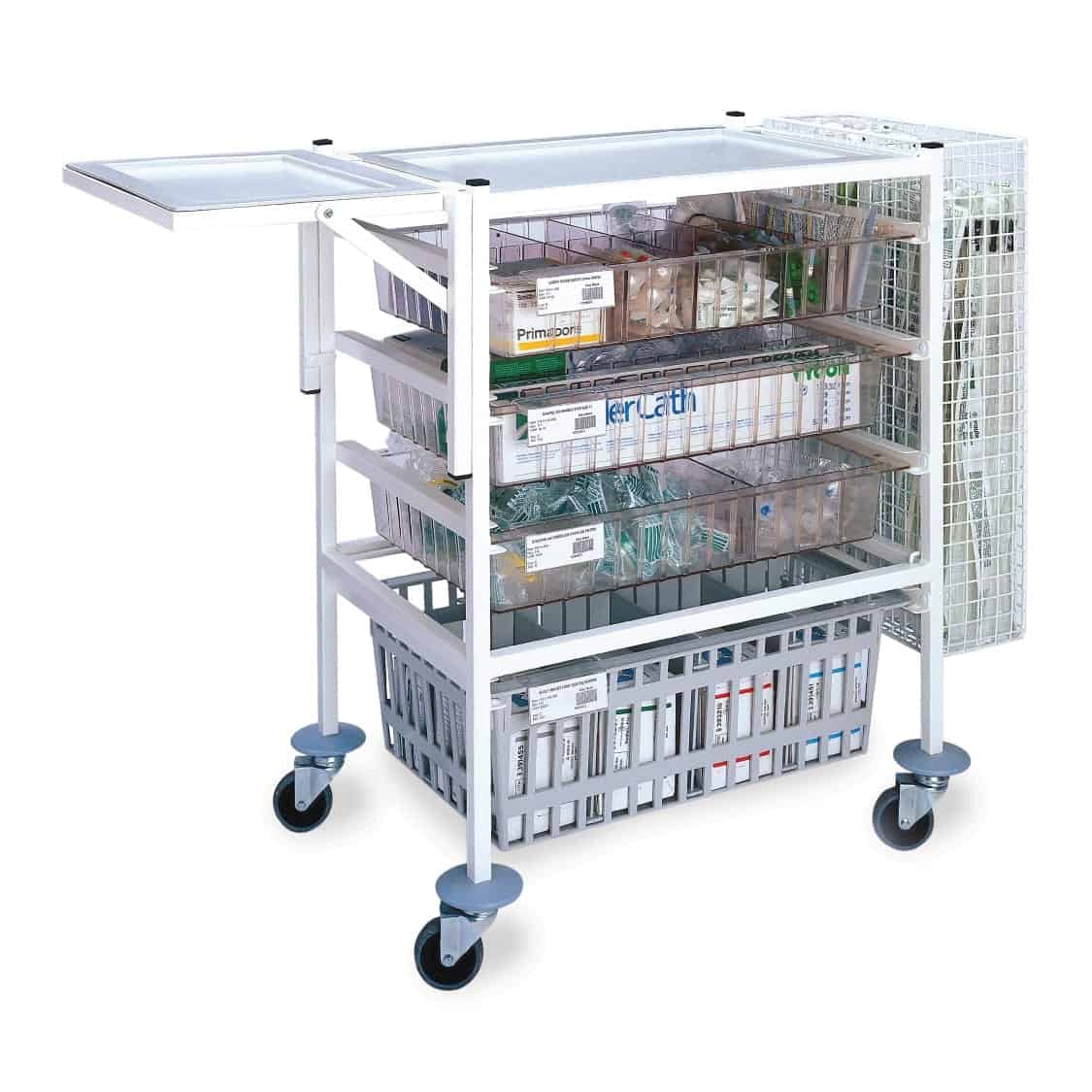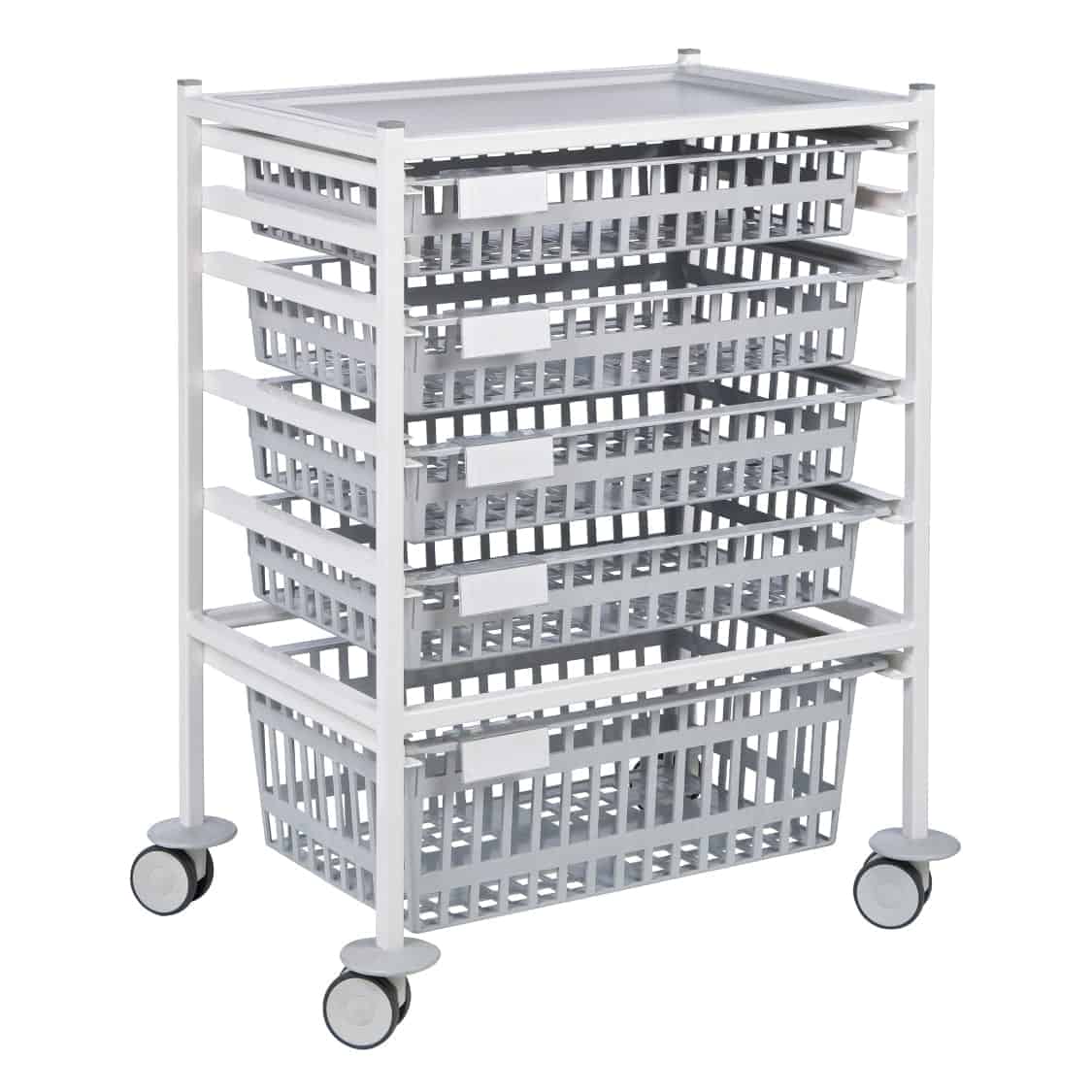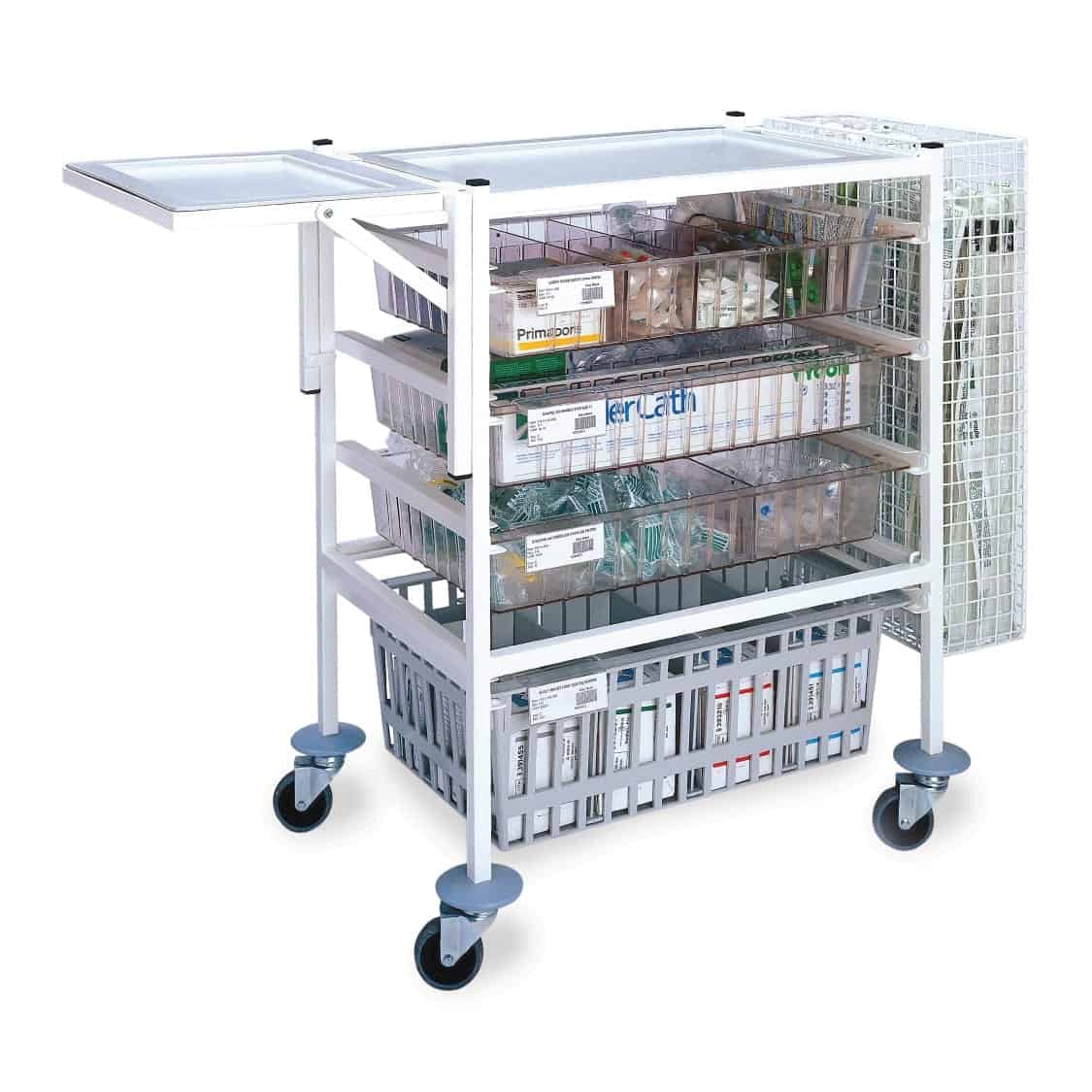 One Section Glasgow Trolley – Type C
How about one of these products