Zippy All-in-One PC Cart
The perfect mobile point of care solution with excellent sit to stand height adjustment and customisable drawer configurations. With a simple and adaptable design, it allows use in several applications including e-Prescribing and Order Comms.
Features:
Weight: 21kg
Loading capacity: 60kg
VESA, laptop and tablet mounting options
Standard 2 year warranty (extendable to 5)
Smooth, easy to clean surfaces.

Compatible accessories:
4 bin med drawers
Single lockable drawers
Sanitiser holder
Laptop mount
Rear basket
Scanner mount
Mouse holder
Rear cable caddy.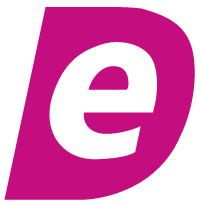 Available to order throughNHS SupplyChain eDirect.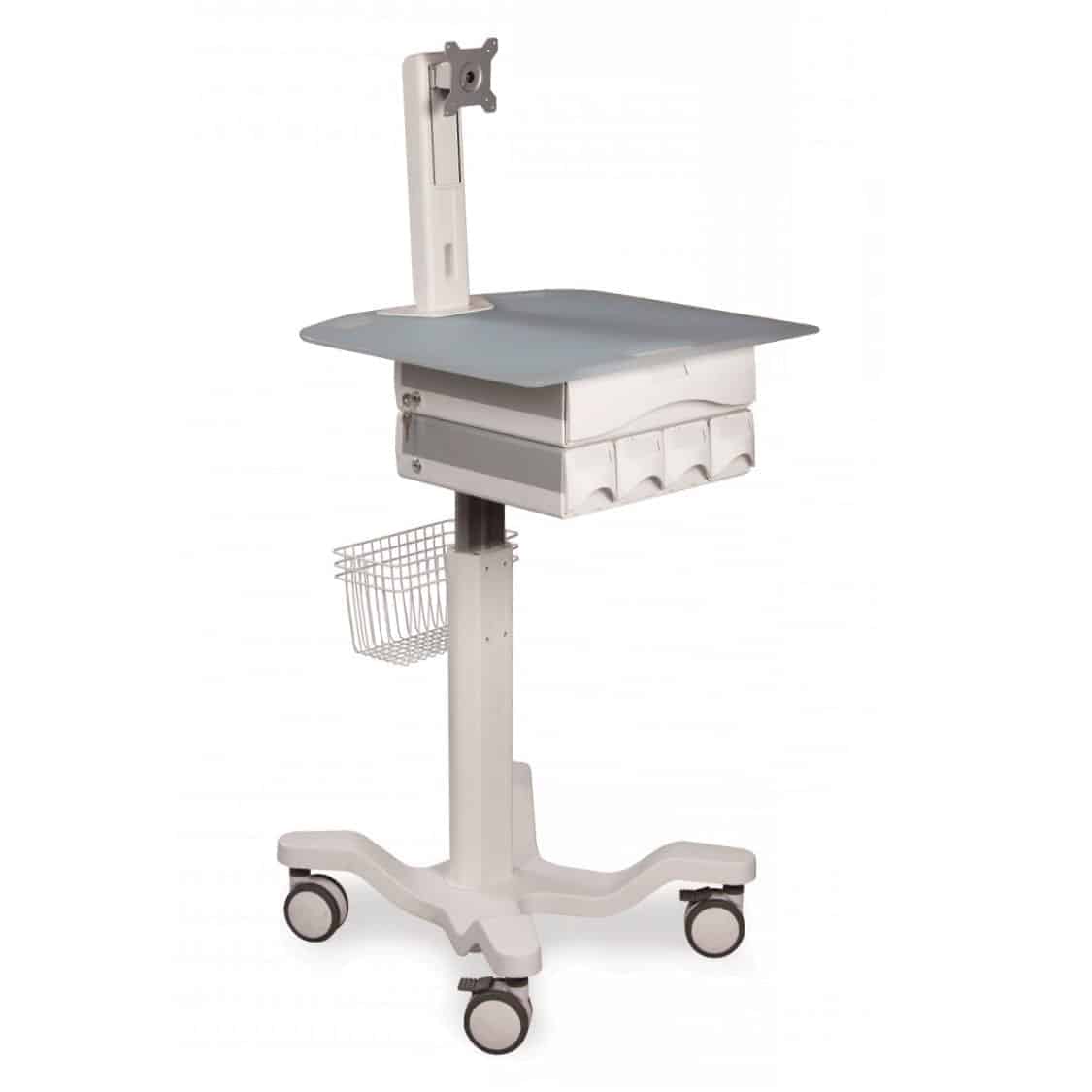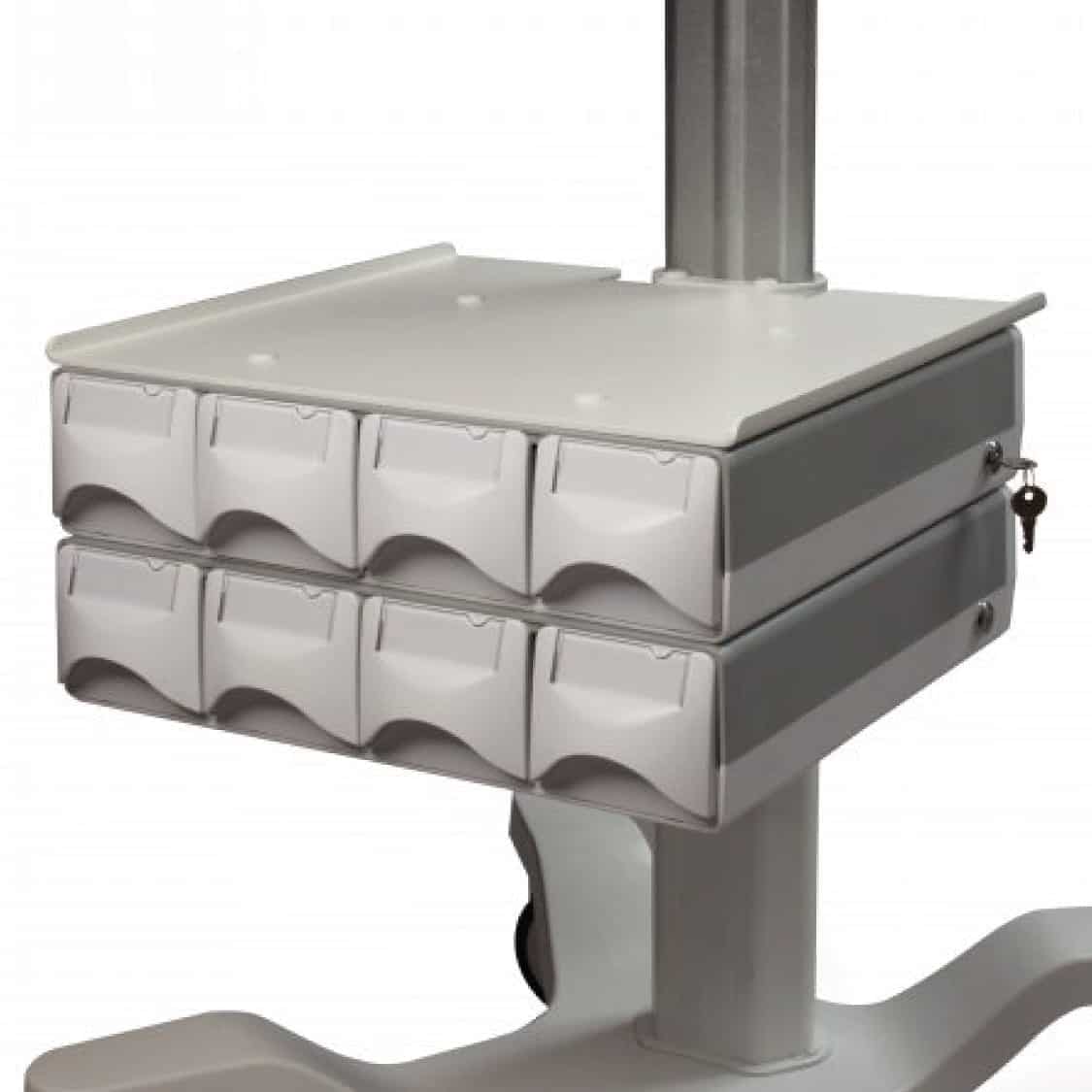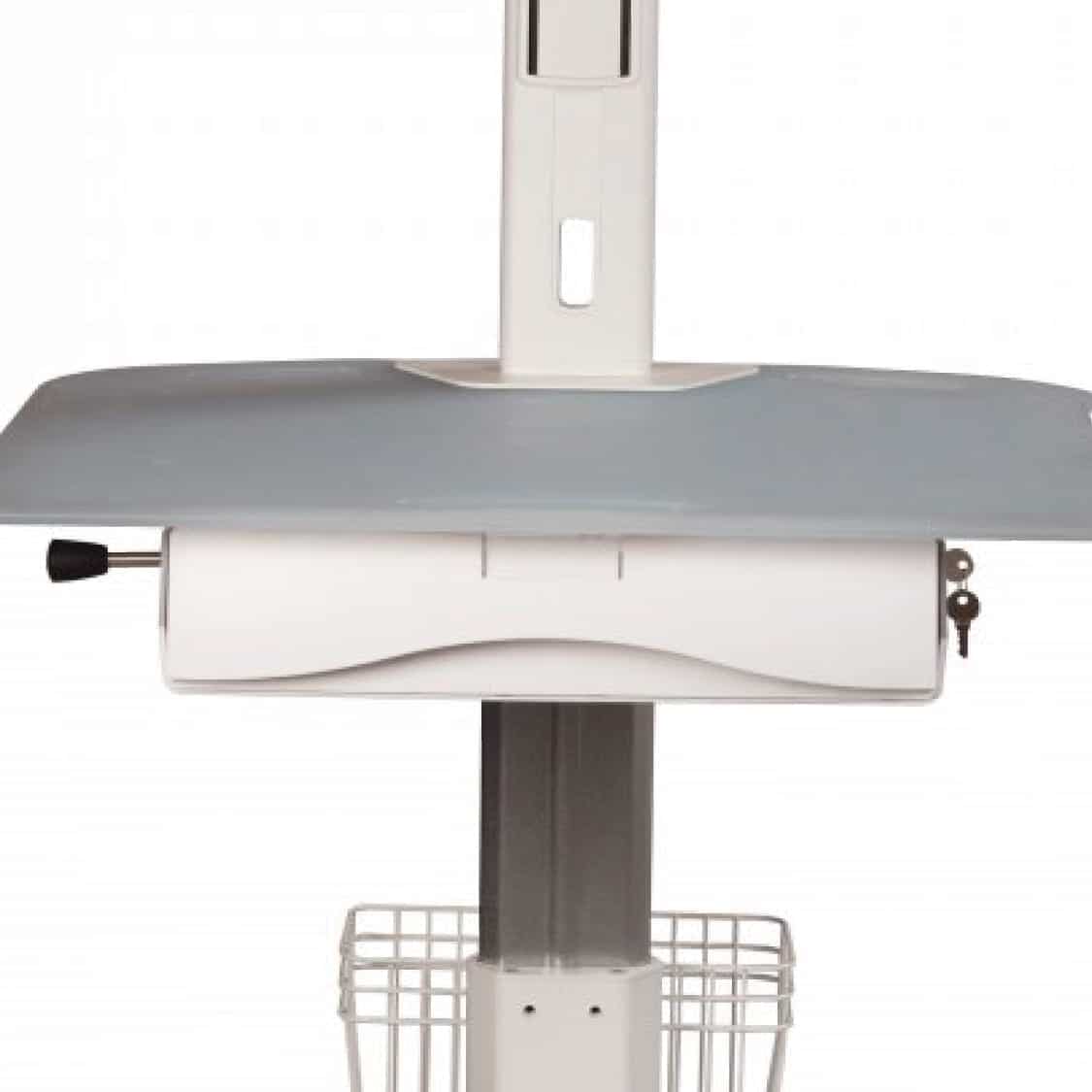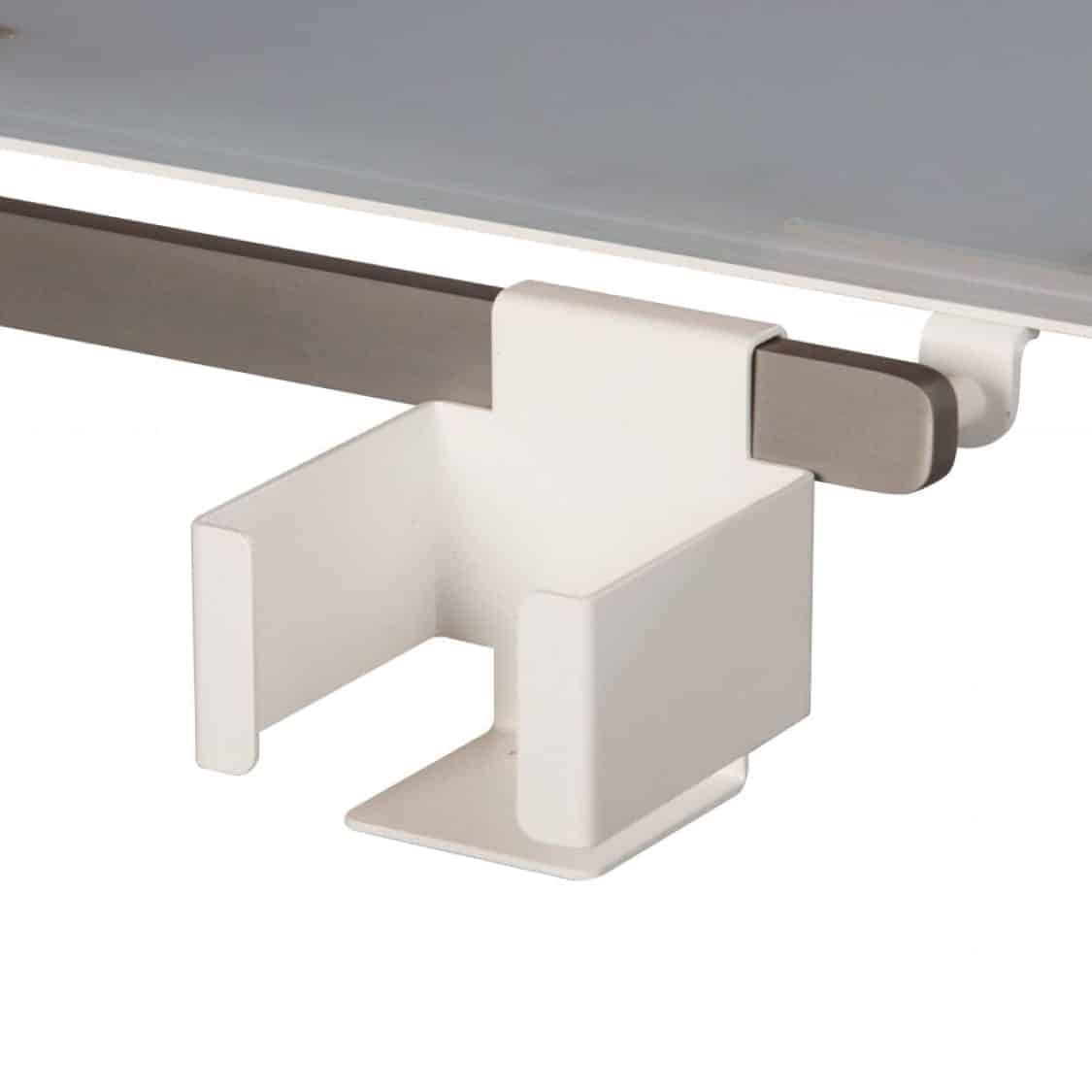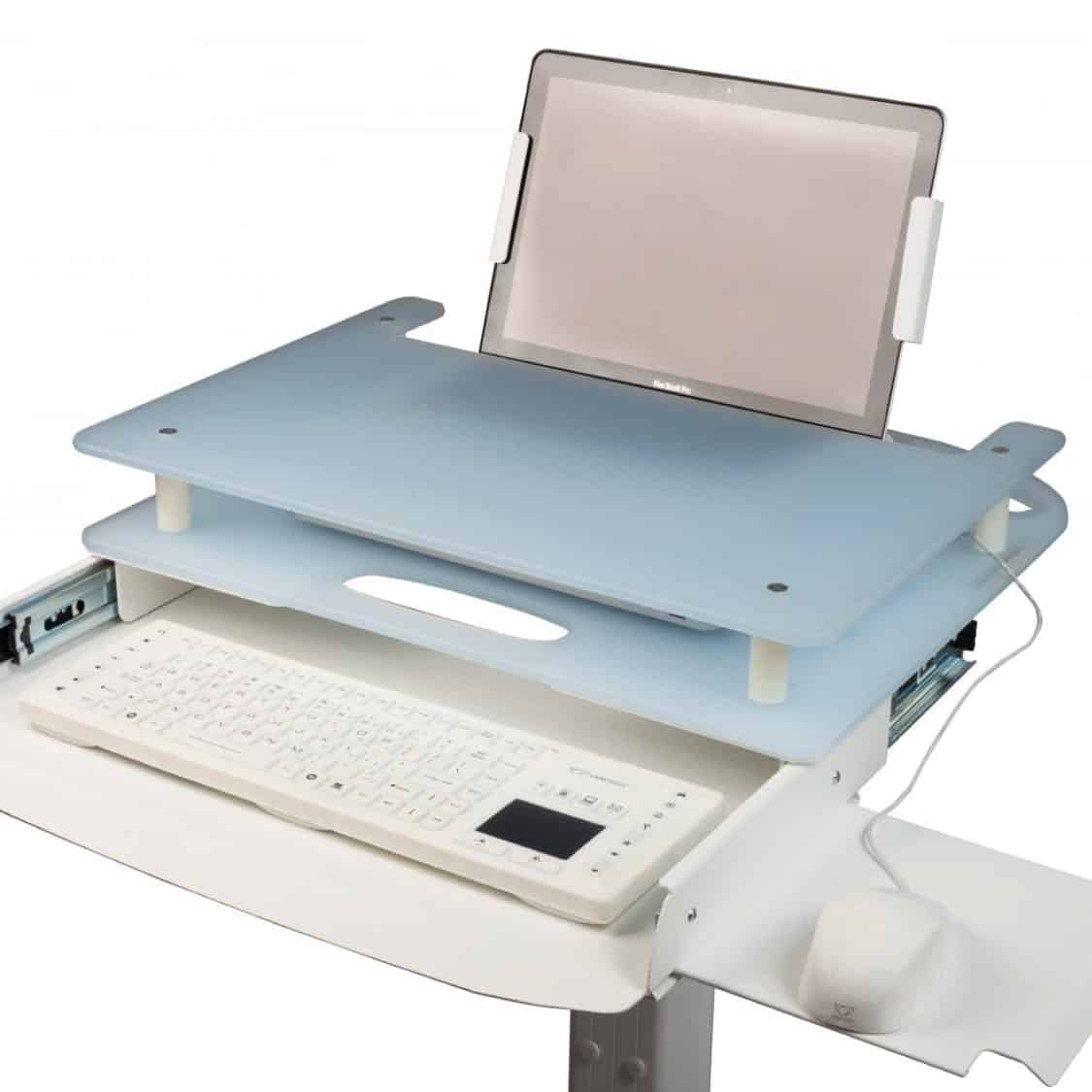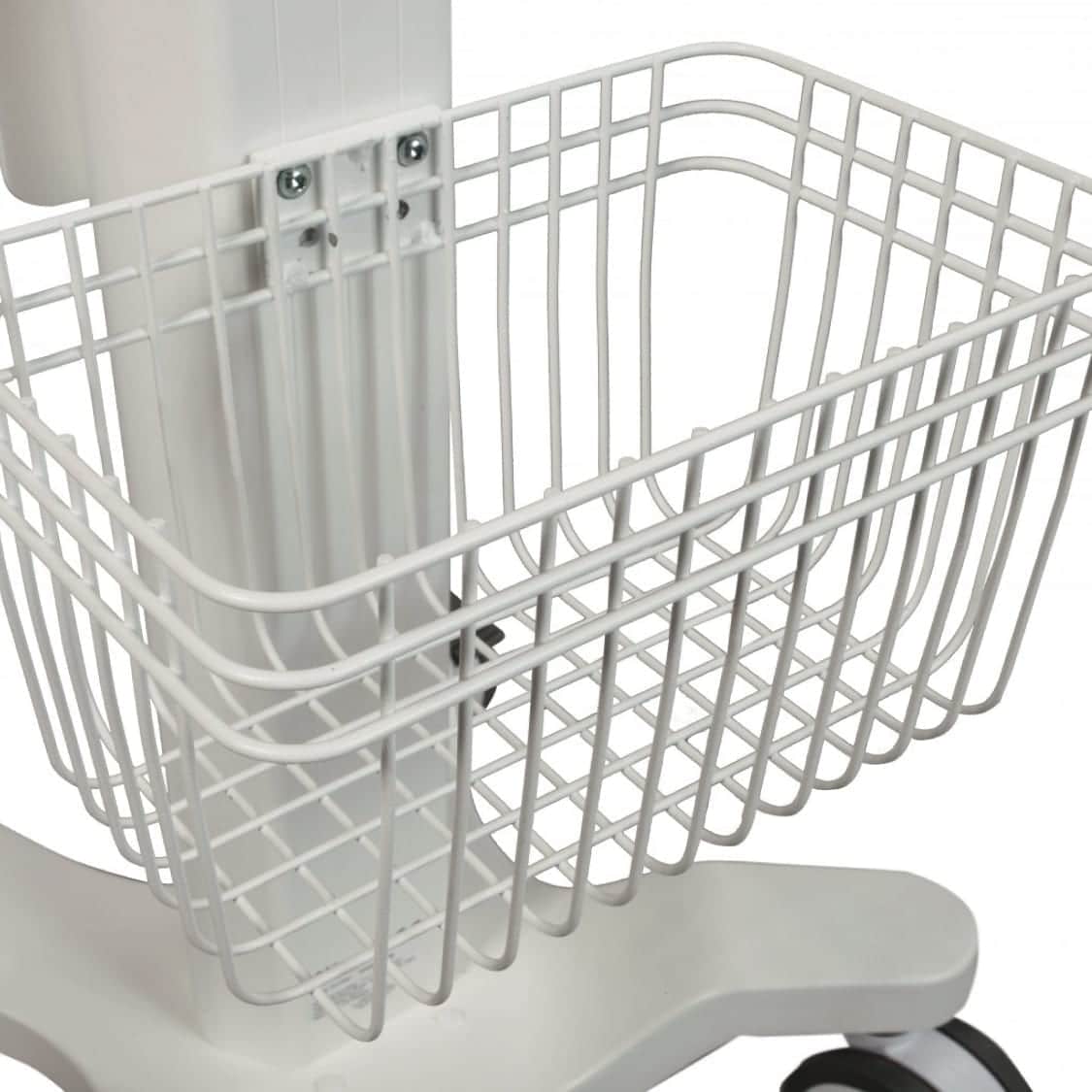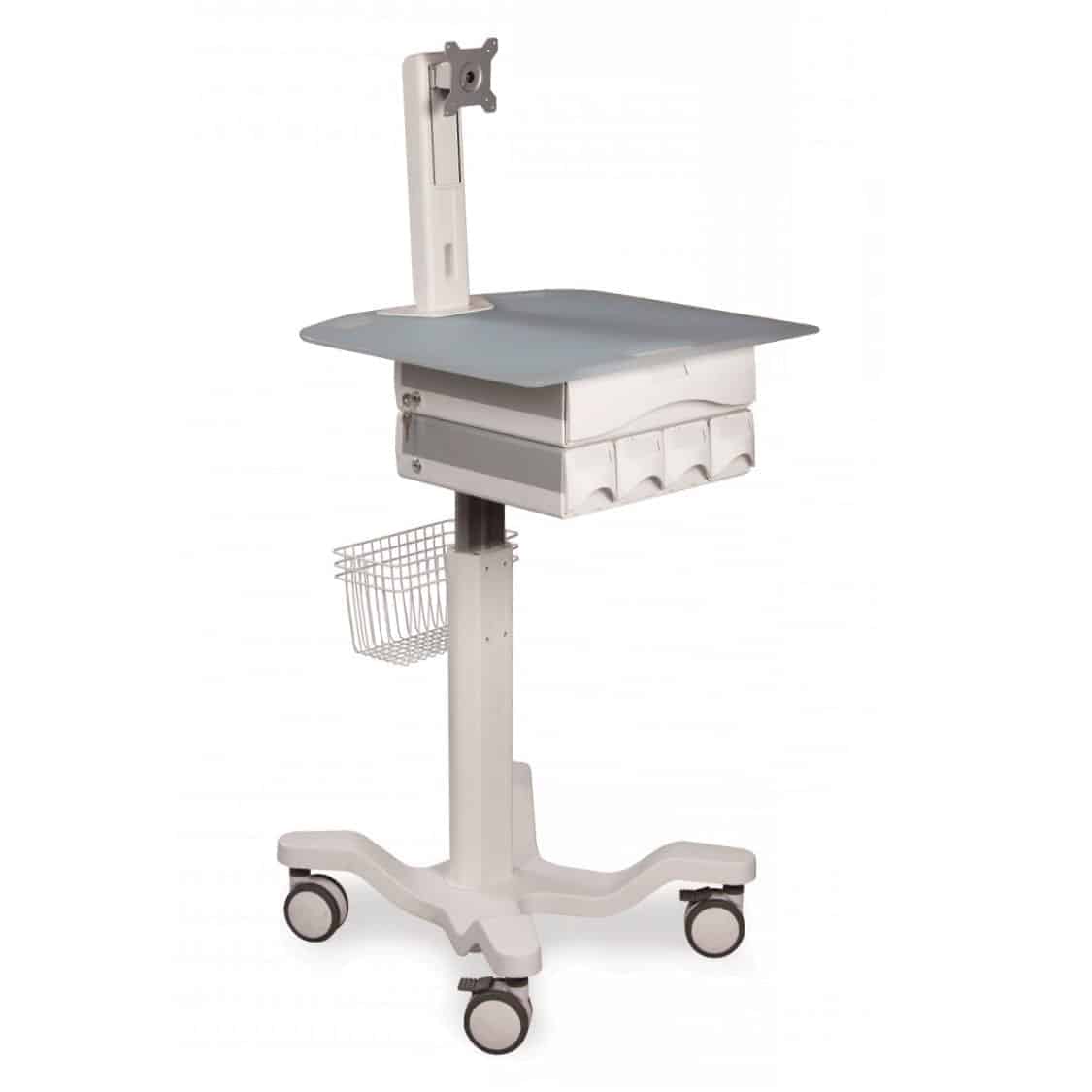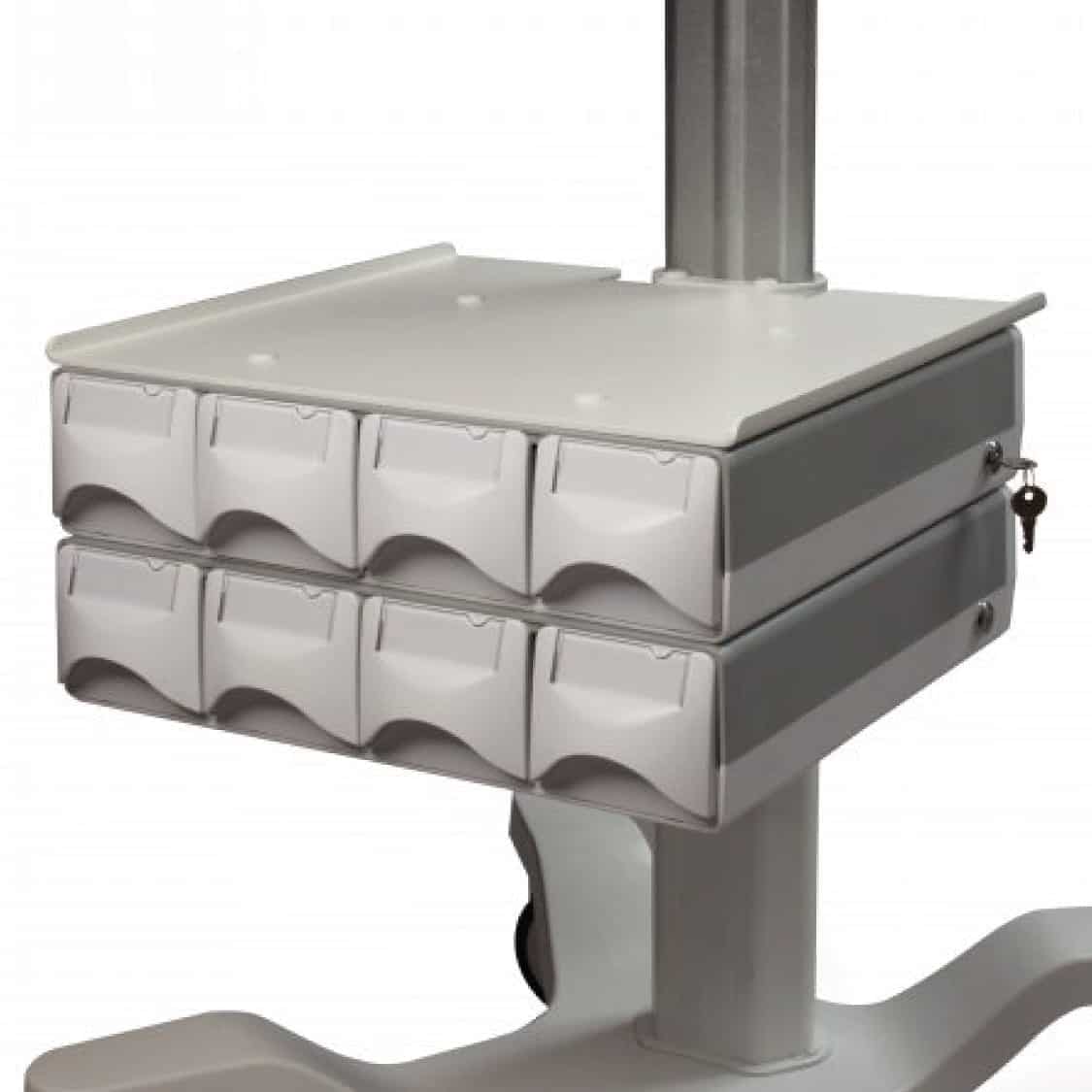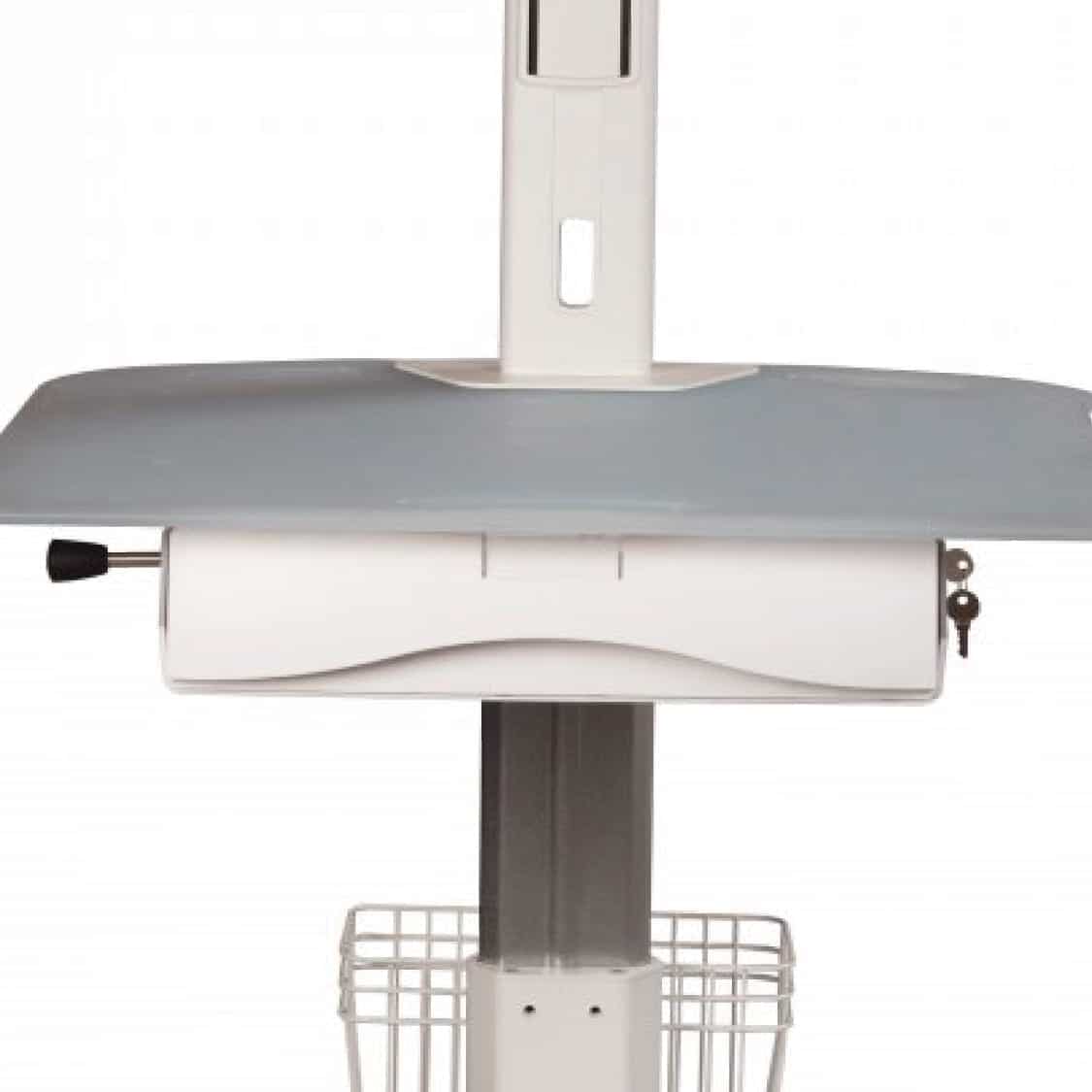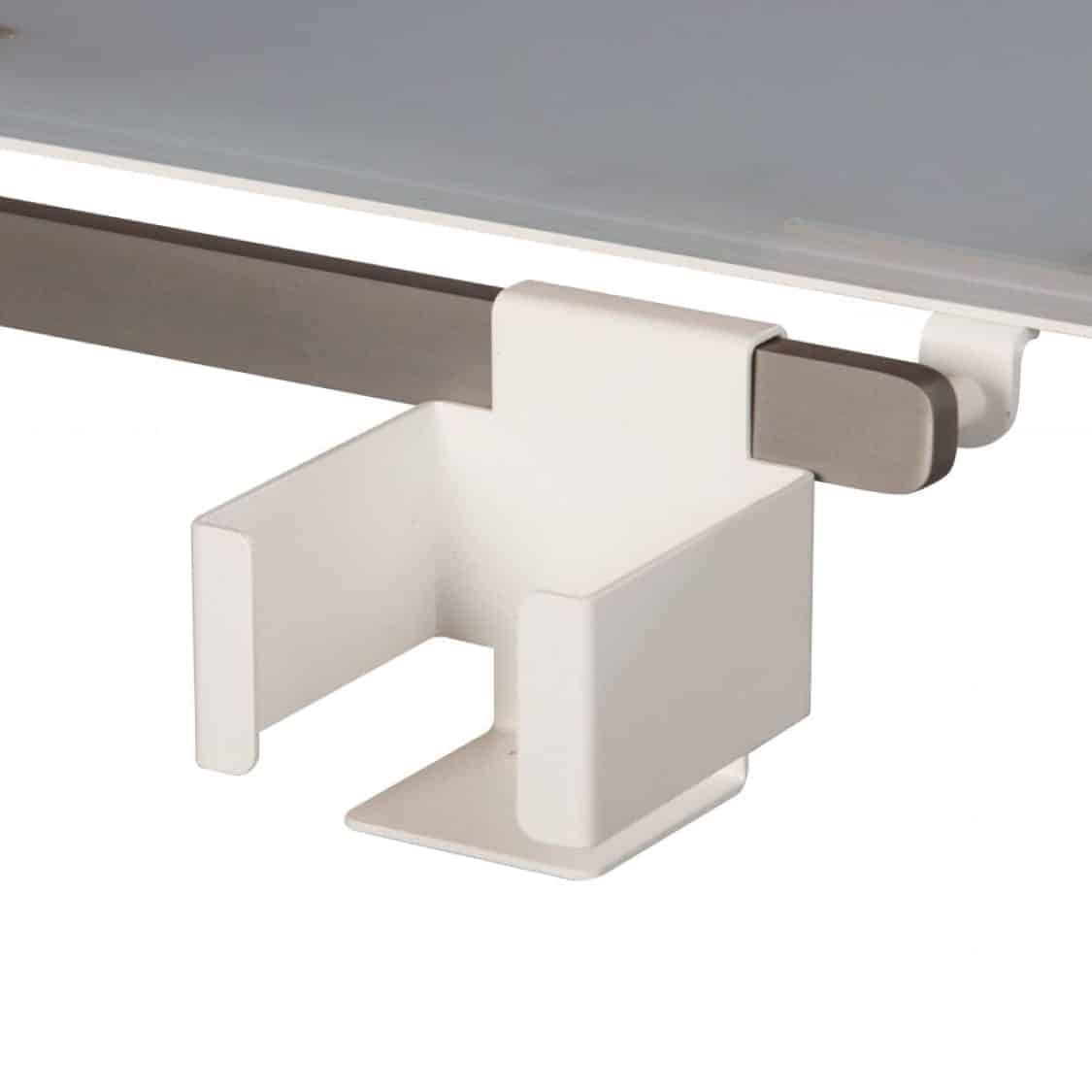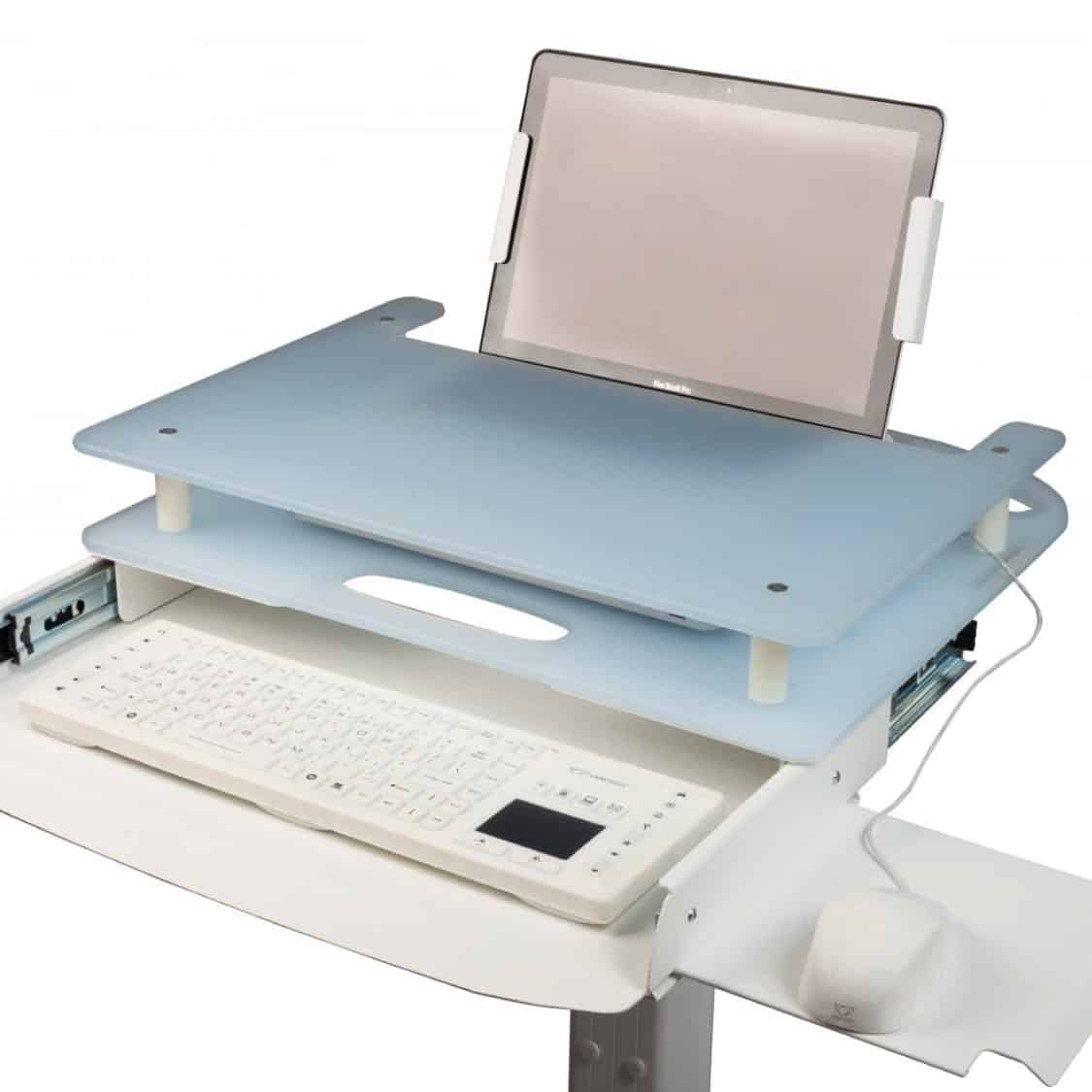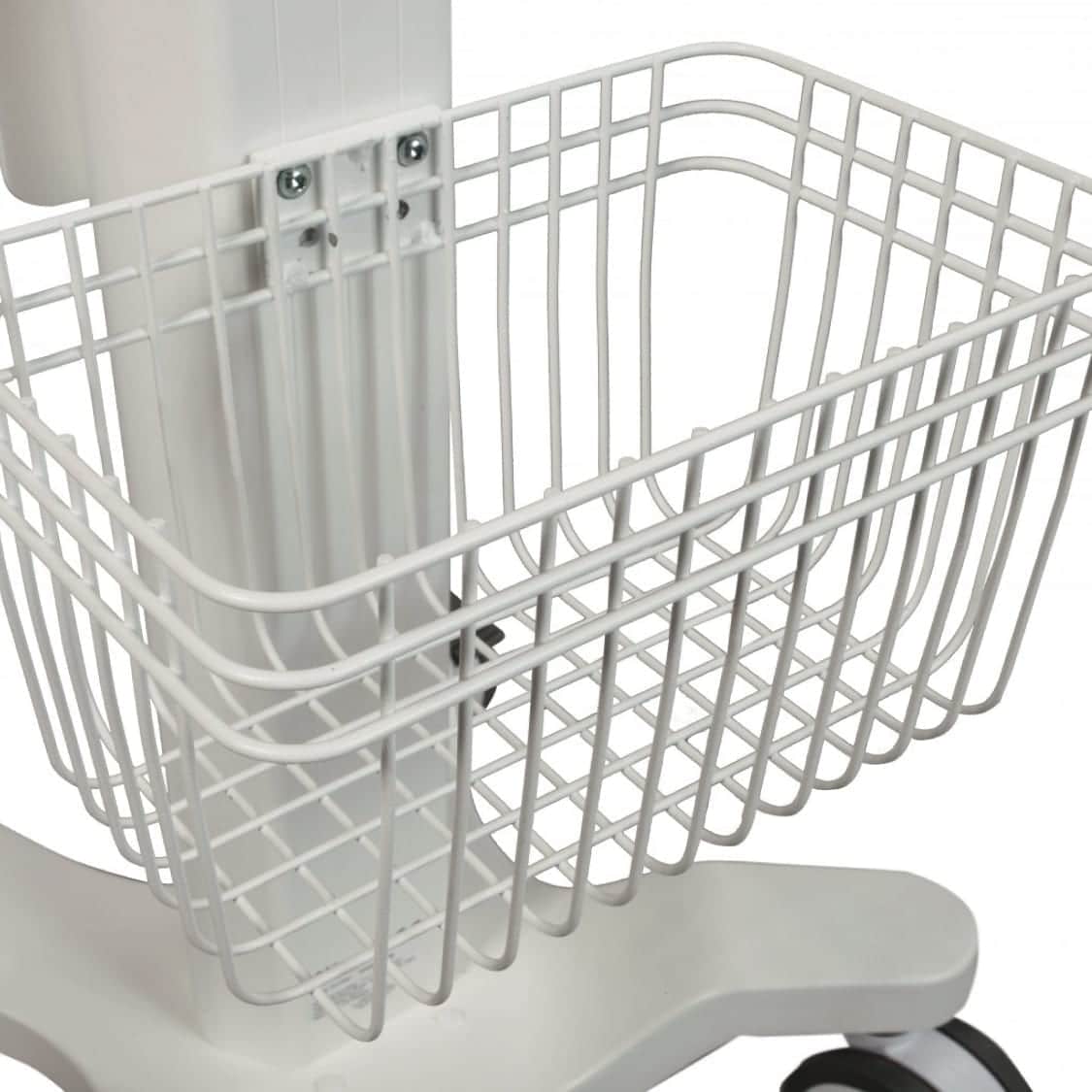 How about one of these accessories