Monitor Arm & Laptop Holder
This Monitor Arm and Laptop holder offers a fully adjustable swing action design complete with screw tight security clamps to accommodate a variety of laptop thicknesses. 
This Laptop holder also features an integrated handle for added manoeuvrability. 
Dimensions:
Notes:
Interested in our Monitor Arm & Laptop Holder? Contact Agile Medical for more information or Add this product to your quote.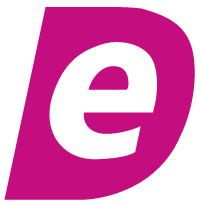 Available to order throughNHS SupplyChain eDirect.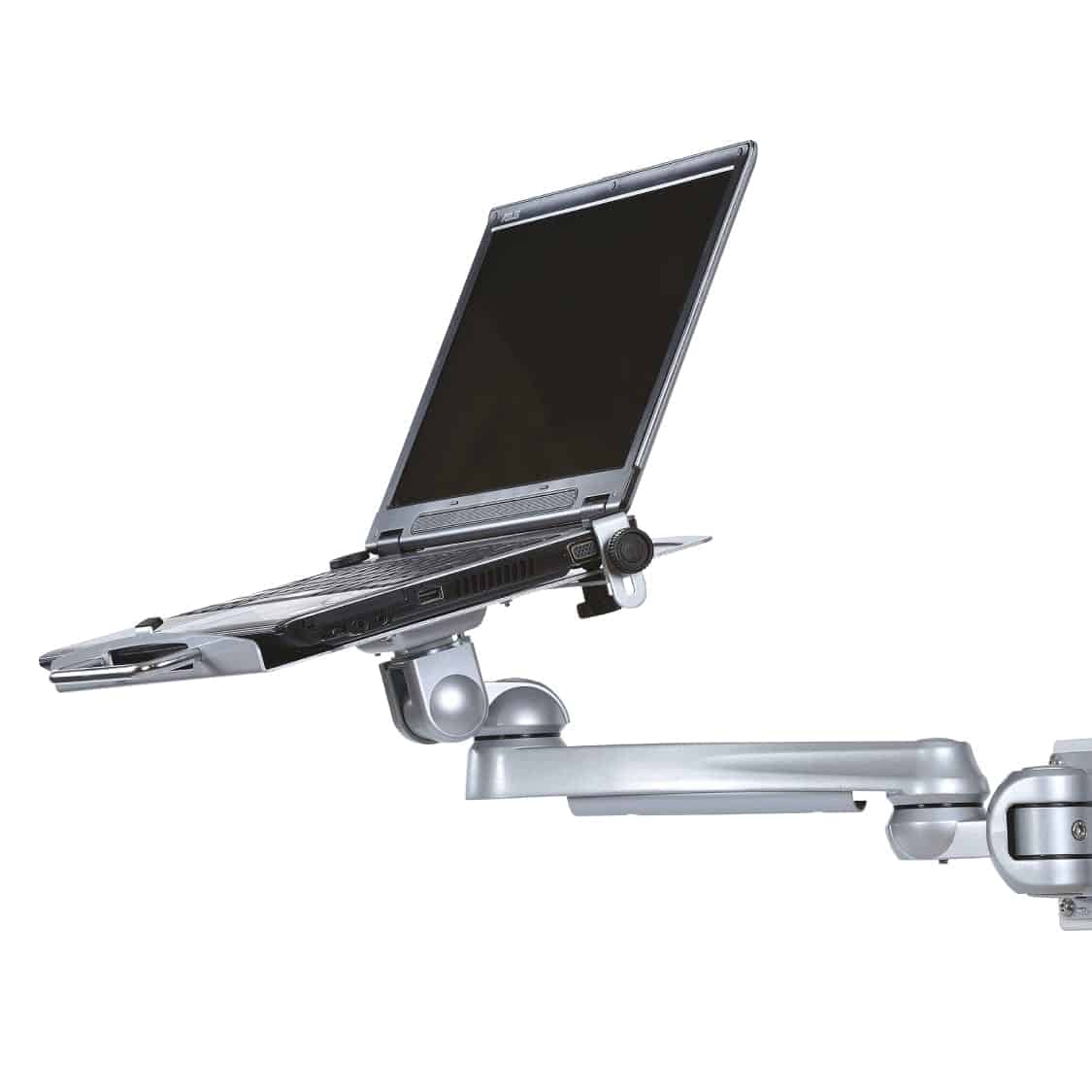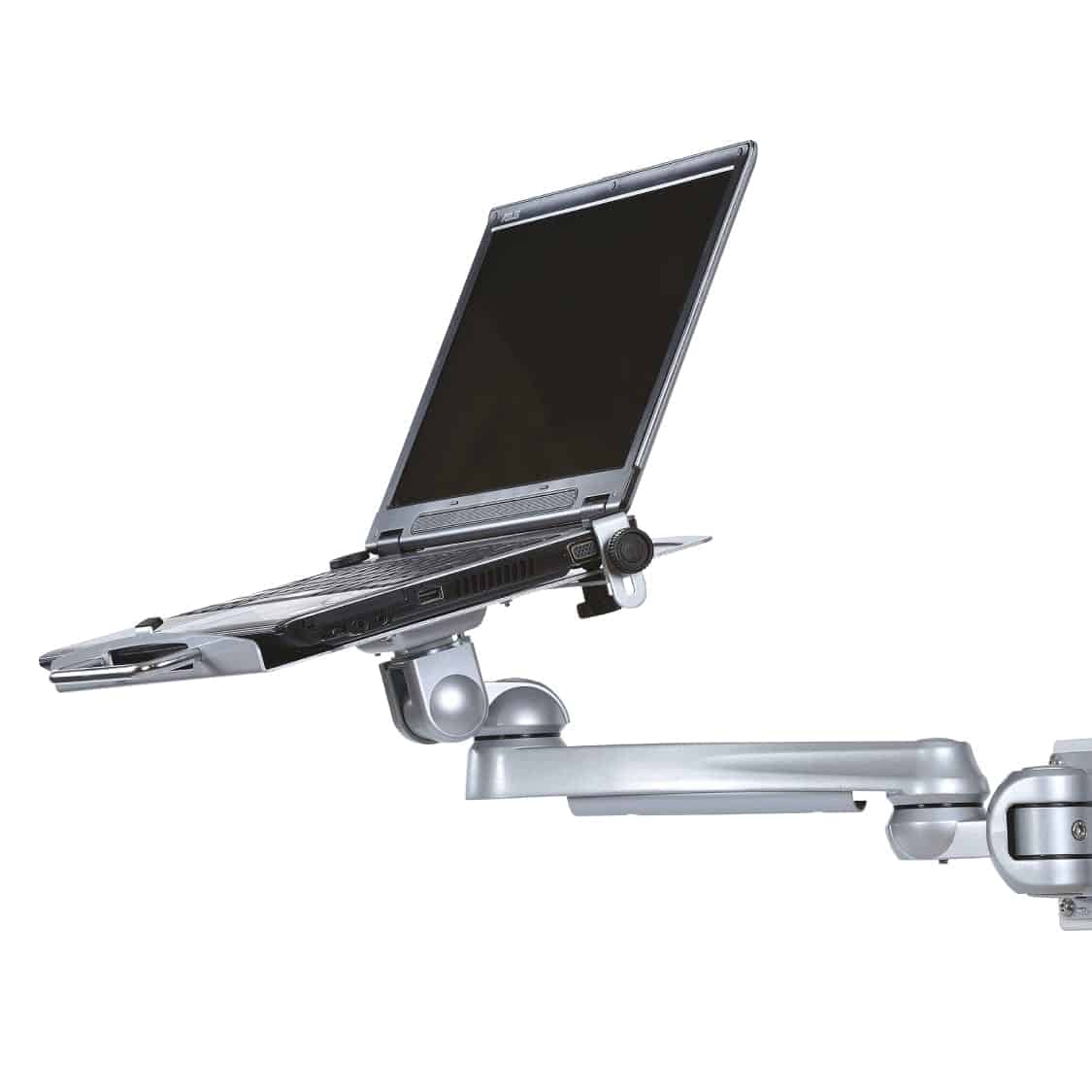 Monitor Arm & Laptop Holder
How about one of these products