Medigenic Essential 105 Keyboard
The Medigenic Essential keyboard is a cost-effective solution to improving infection within today's medical environments. Made from silicone-based material, the waterproof Essential keyboard is easy to clean with hospital grade disinfectants.
Features:
Flat keyboard design with tactile keys to enable high speed data entry
Hypoallergenic and latex free
Sealed to IP65 standards
Single 'disable' key allows fast sanitisation without the need to disconnect the keyboard or mouse
2 year warranty. Abrasion and chemical resistant keyboard coating
Plug and play, compatible with Windows XP, 10, 8.1, 8 and 7
Dimensions:

462 x 170 x 34

mm

Weight:1.2kg
Cable length:2m.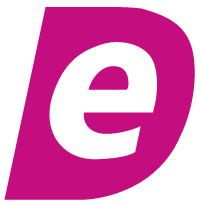 Available to order throughNHS SupplyChain eDirect.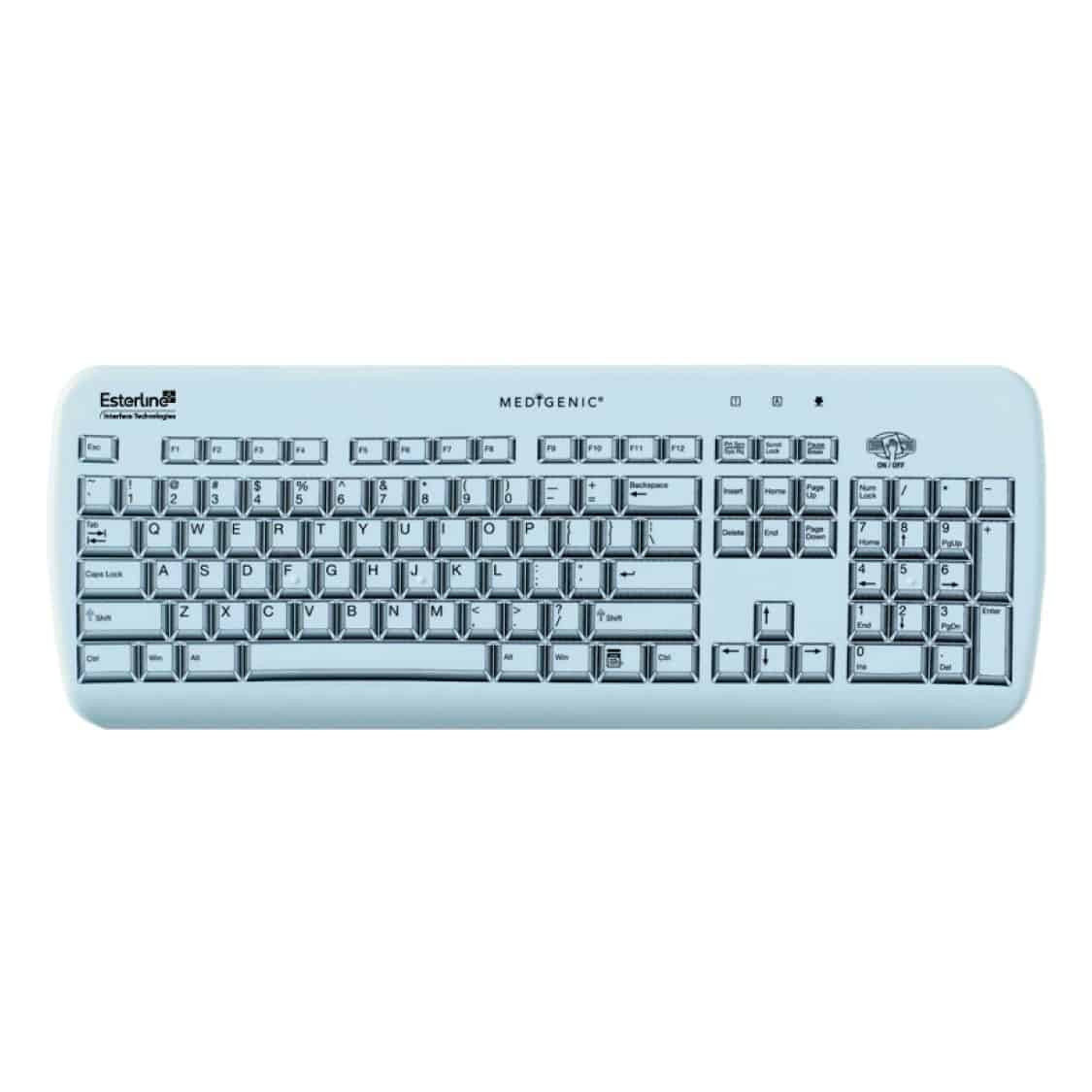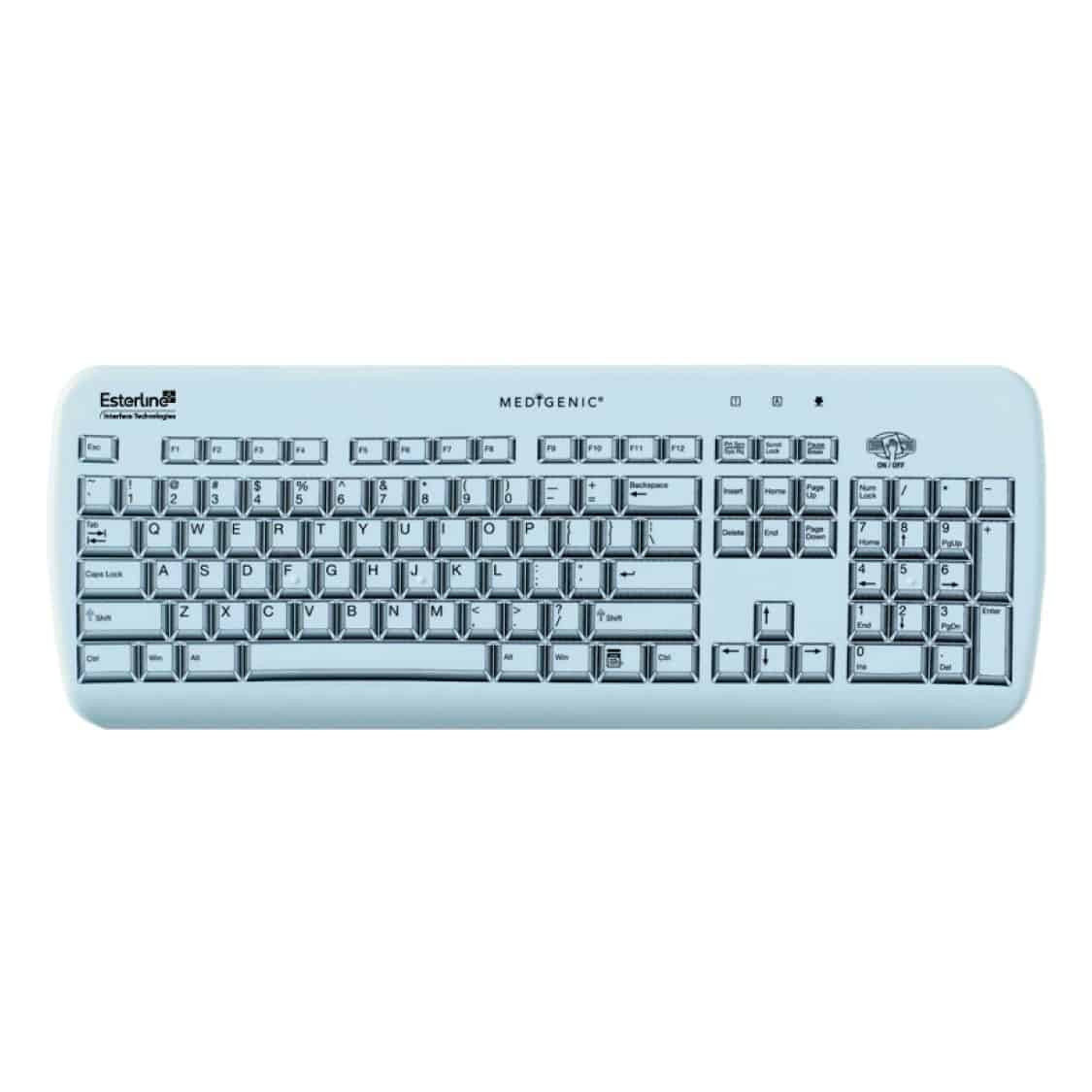 Medigenic Essential 105 Keyboard
How about one of these products