Closed Transport Trolley PX800 – Type B
An attractive fully enclosed 1 section trolley providing a secure germ and dust free storage capacity for full size 600mm x 400mm trays. Supplied c/w front folding doors, push handle, ABS top and options for pull-out trays and baskets as shown.
Dimensions:
Width (mm) 785, Depth (mm) 584, Height (mm) 1116
Combination:
6 x 100mm Polycarbonate Small Trays
1 x 200mm ABS Basket
1 x 200 x 400mm Divider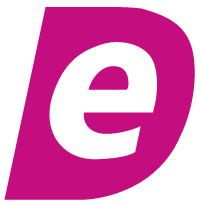 Available to order throughNHS SupplyChain eDirect.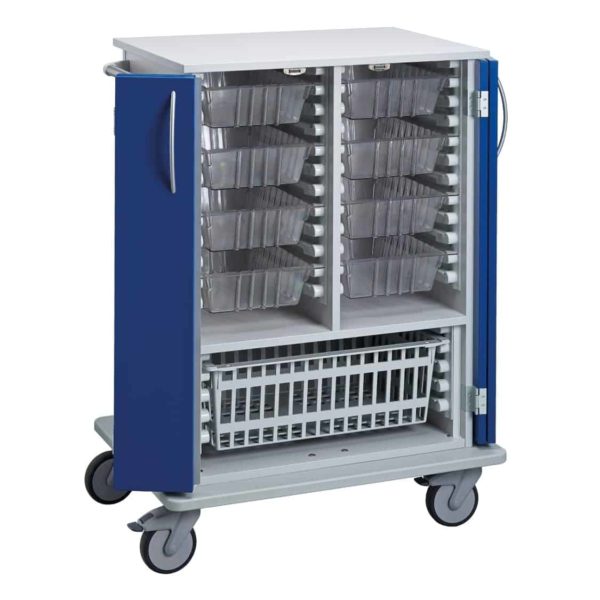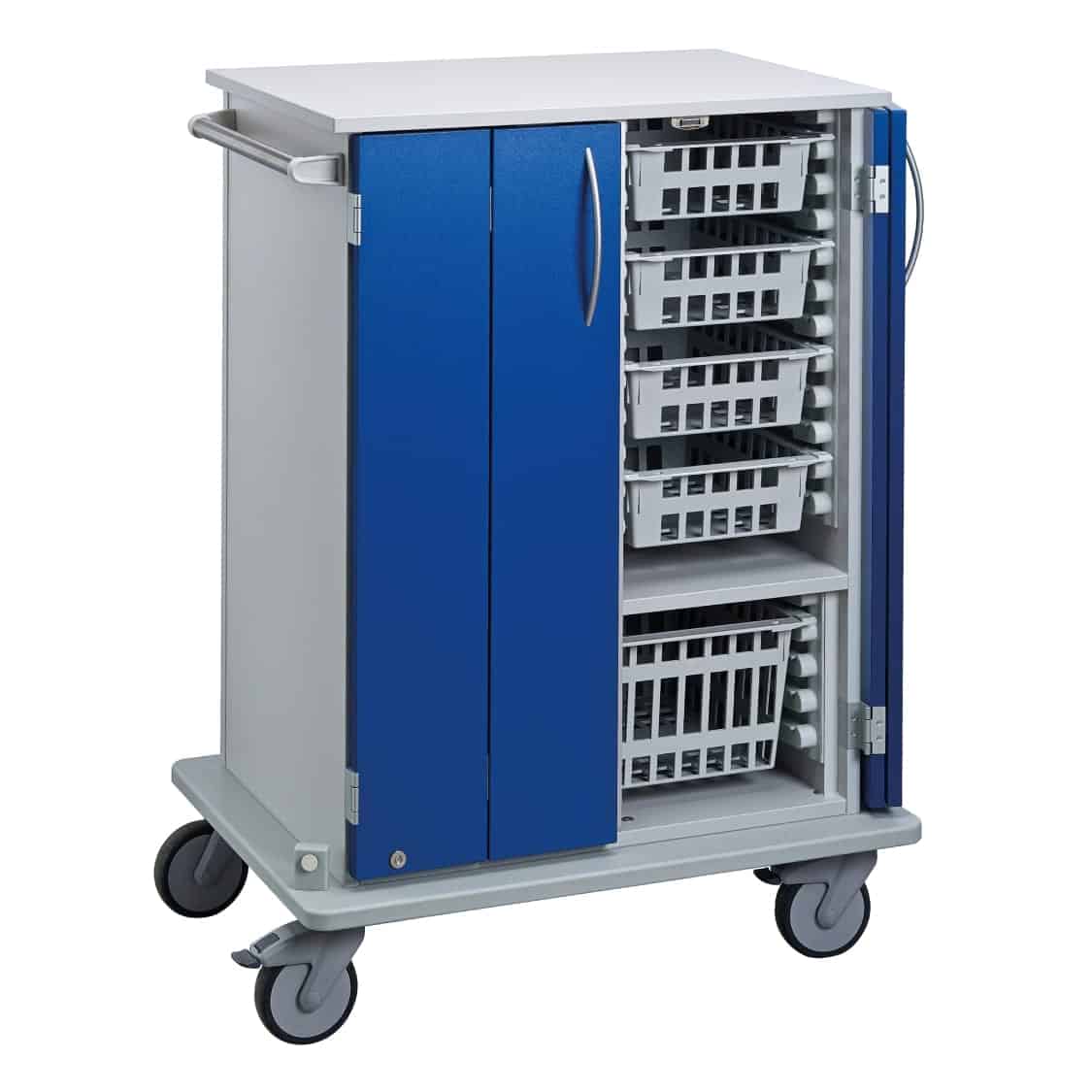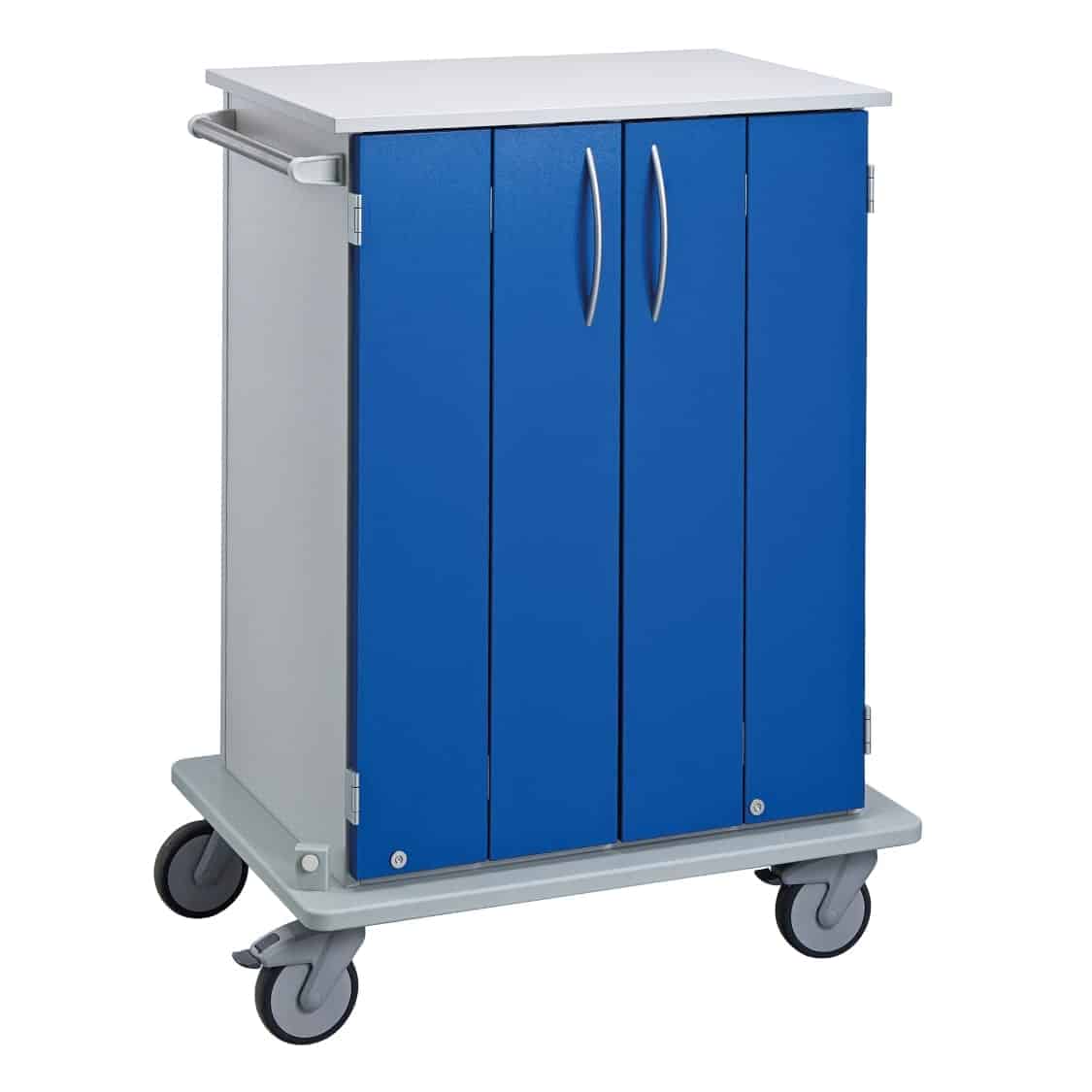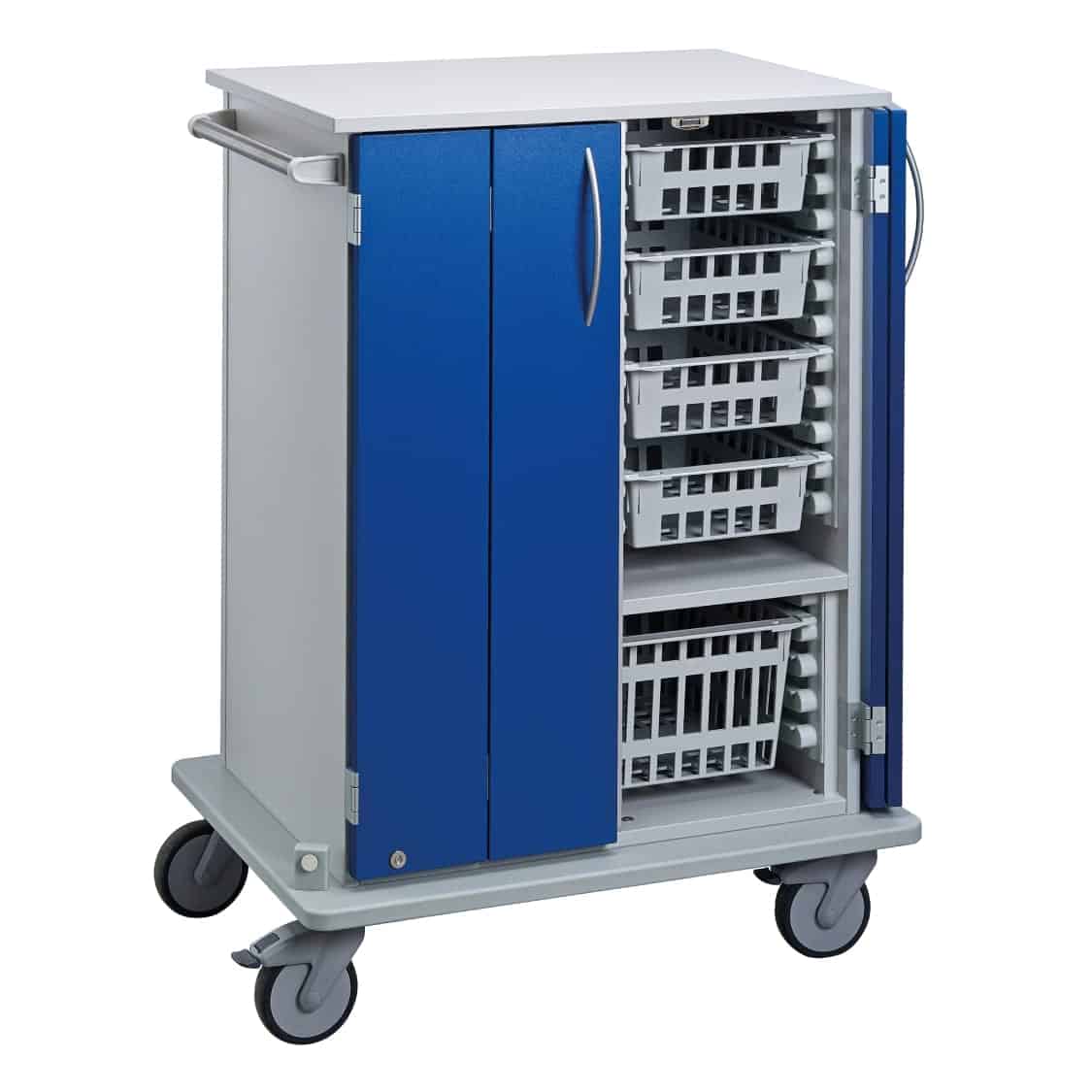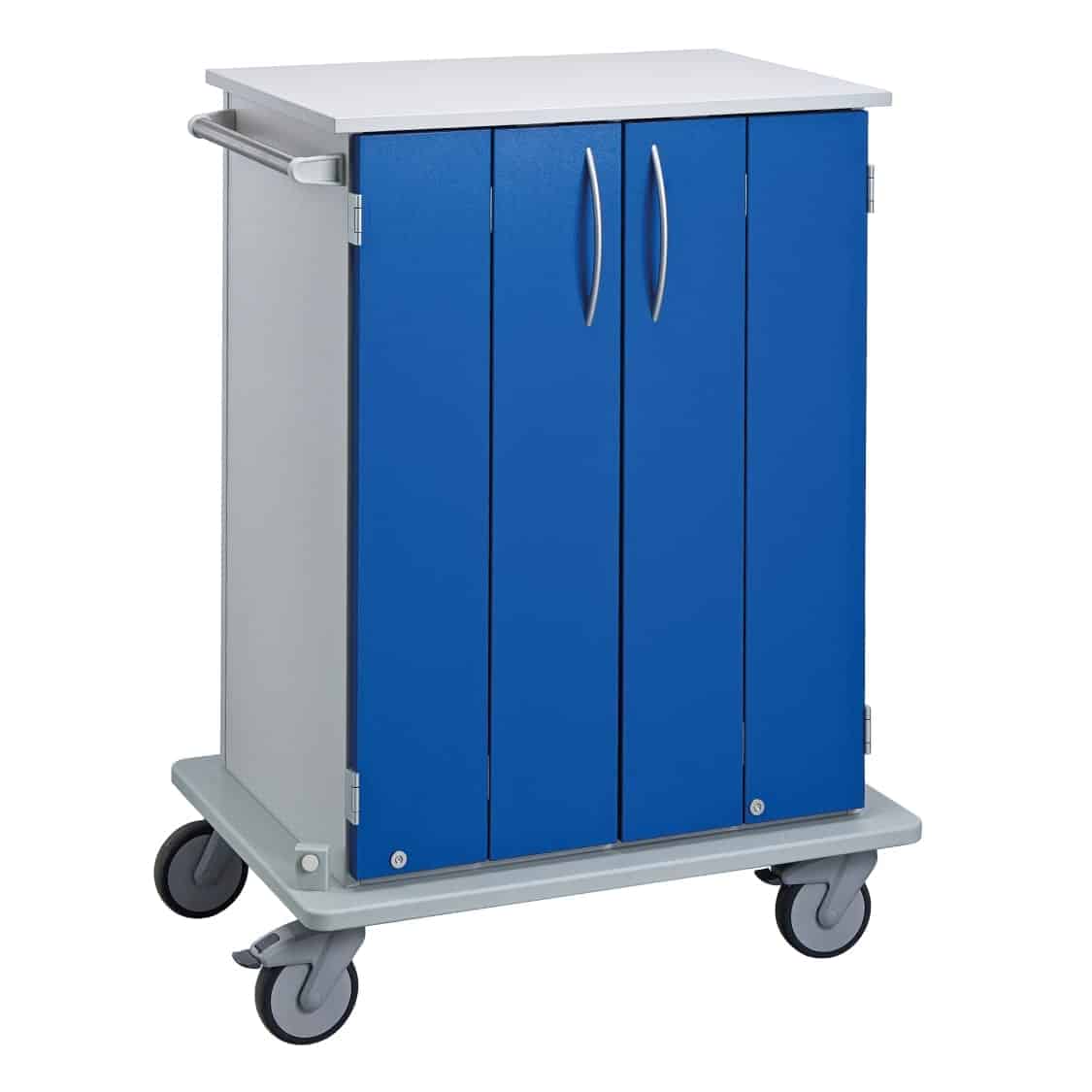 Closed Transport Trolley PX800 – Type B
How about one of these products