Samba Saddle Stool with Backrest
'SAMBA' Sit / Stand Stool with backrest – Saddle seat with tilt facility available in two sizes and designed specifically to promote an ergonomically correct and active posture.
Sitting Heights:
A: 600 to 860mm
B: 

440 to 640mm with Foot operated height adjustment.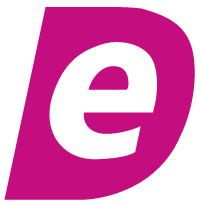 Available to order throughNHS SupplyChain eDirect.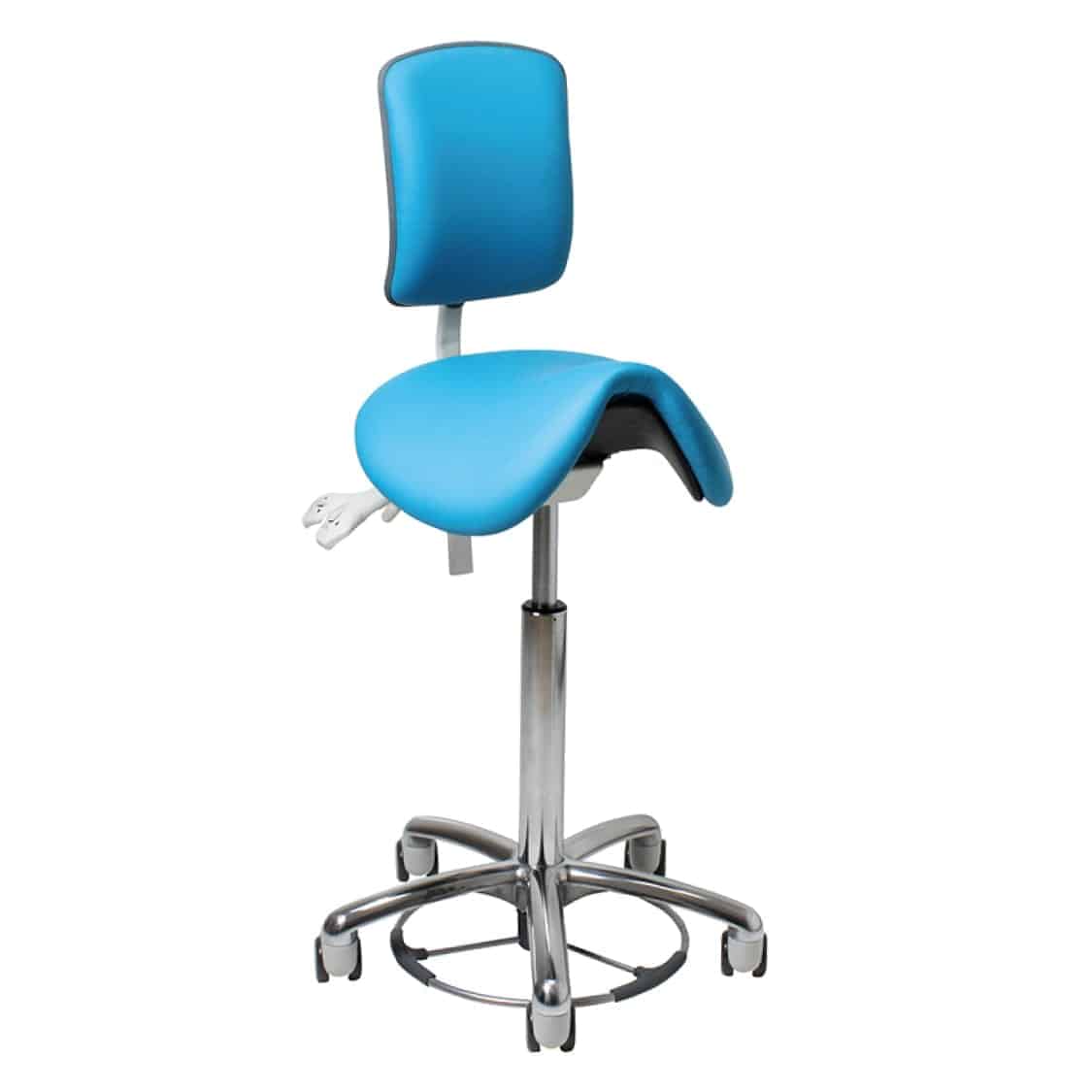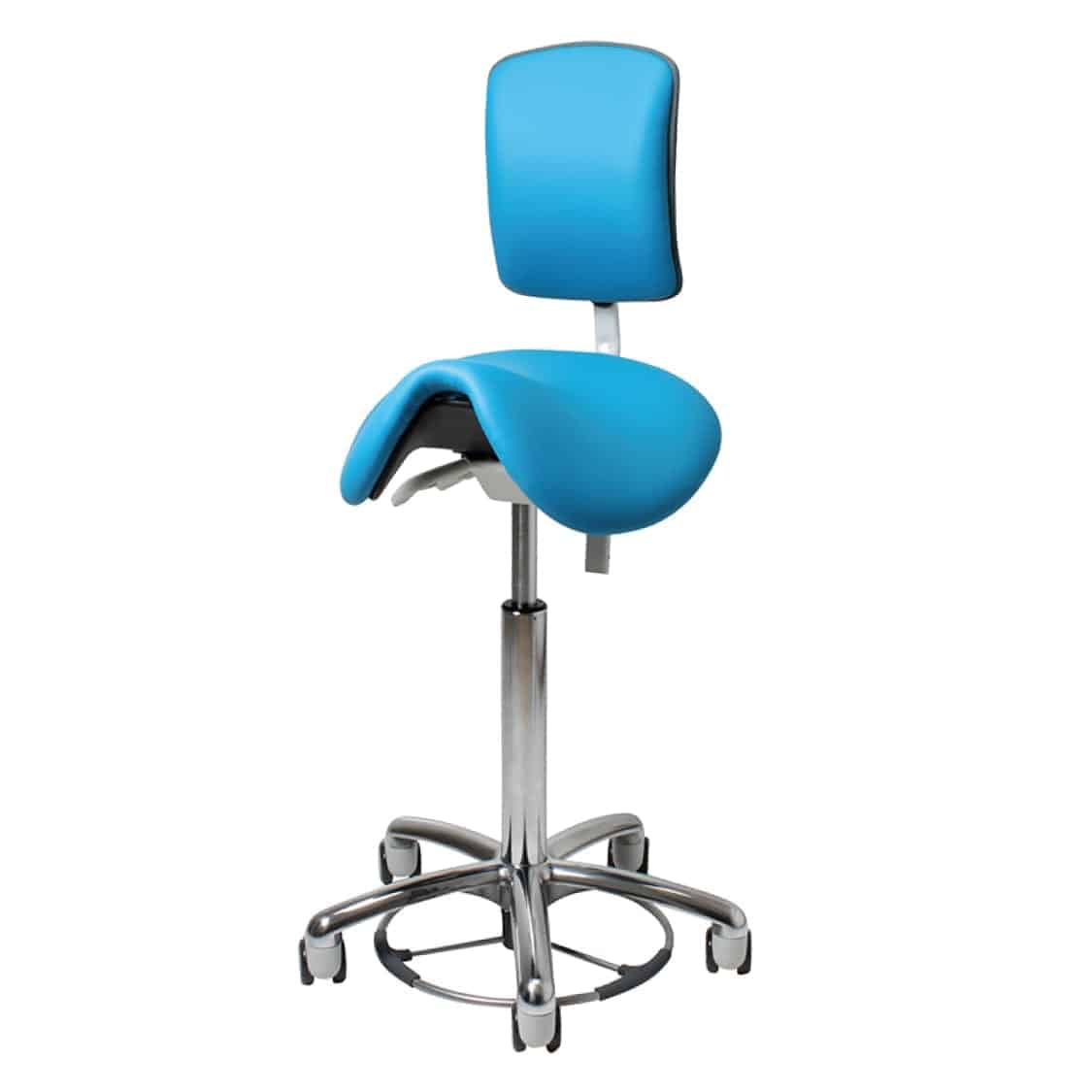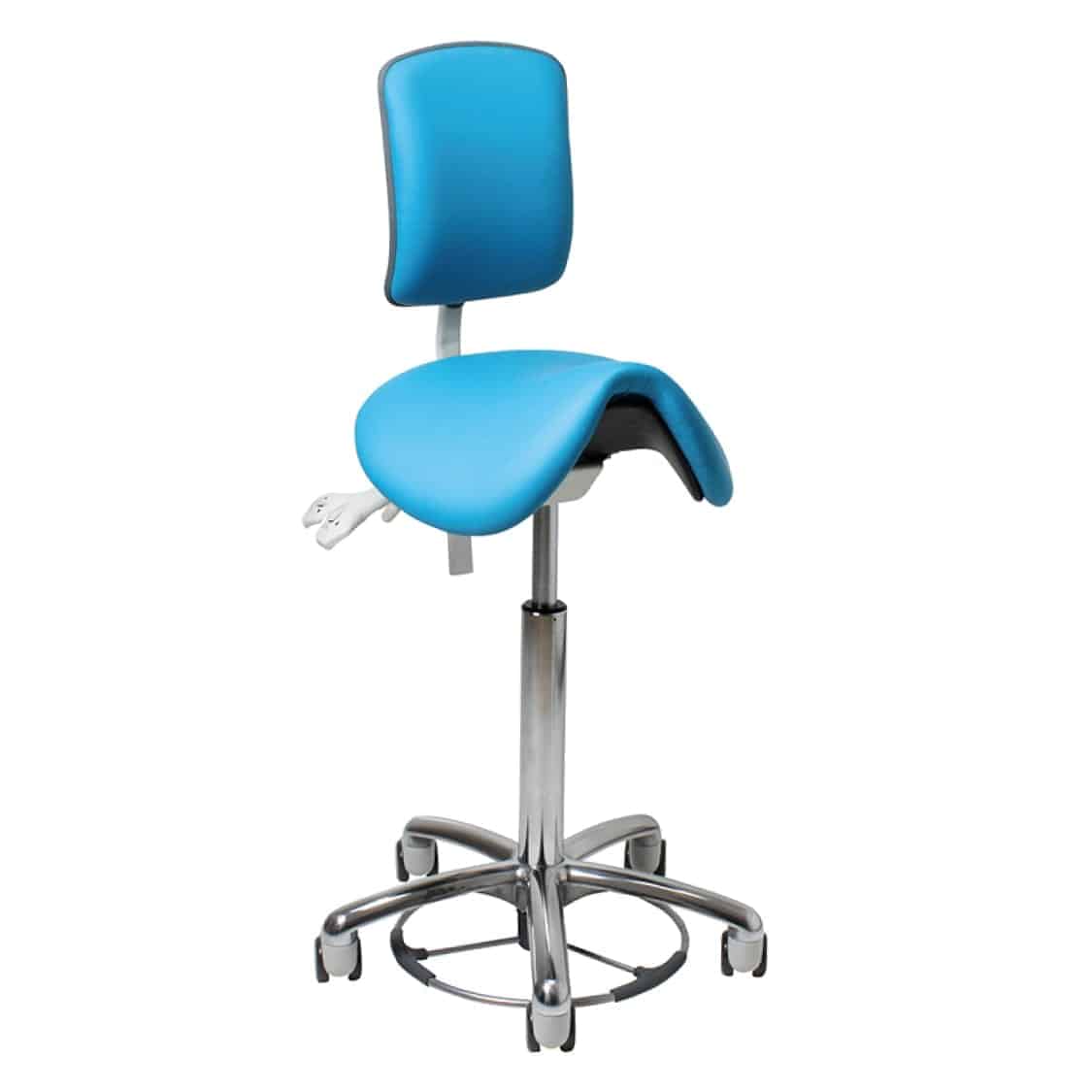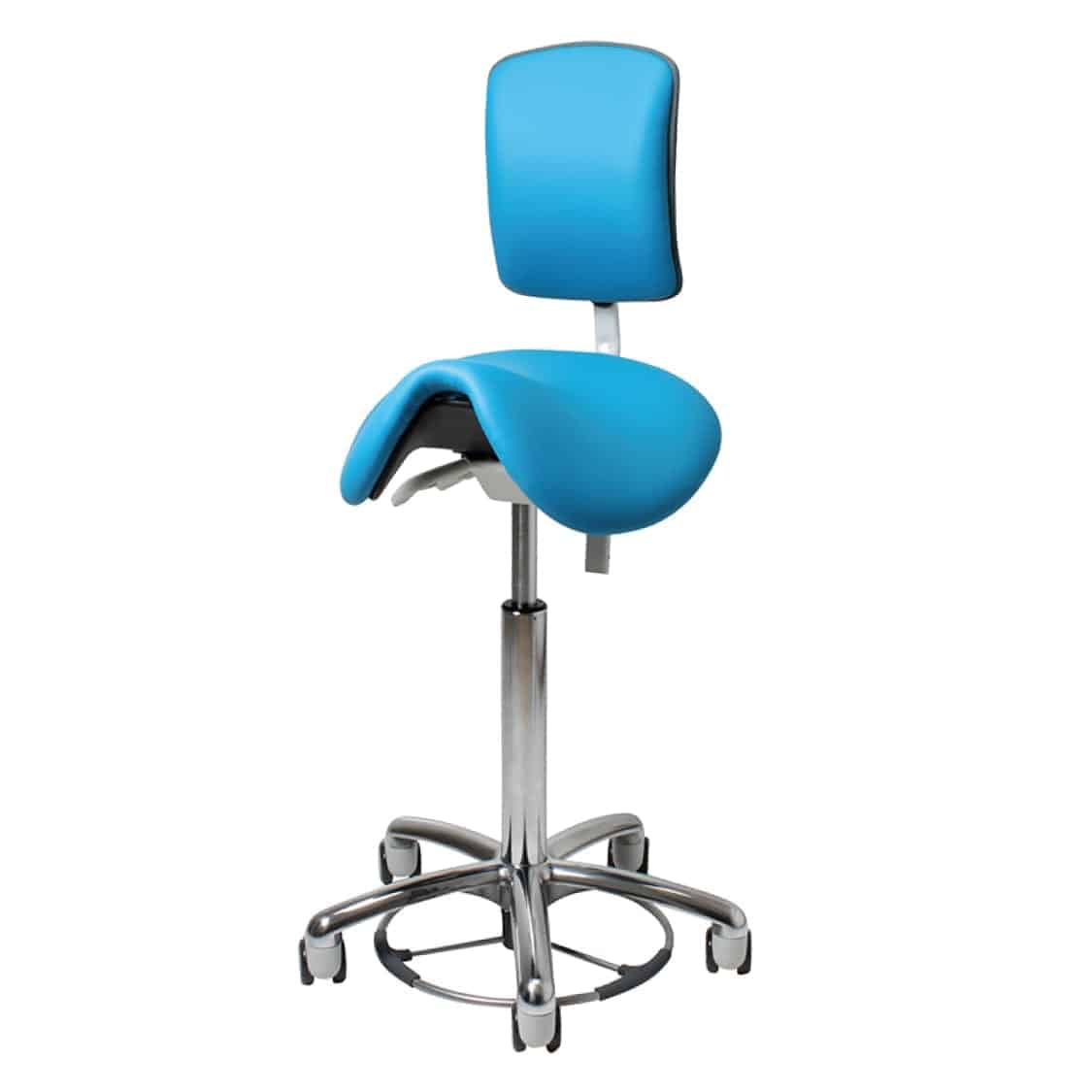 Samba Saddle Stool with Backrest
How about one of these products