Configured with the powerful Intel mobile ULT core i7 processor, this medical All-in-One PC is the perfect solution for running the latest EPR/PAS applications and medical software.
The PC is powered by three hot-swappable batteries with a total runtime of 8 hours and a reduced total weight of up to 5kg compared to traditional powered computer carts.
With an IP65 compliant front, IP32 rated rear cover protection and fanless cooling method, the PC is easy and safe to clean for infection control purposes.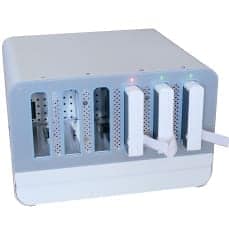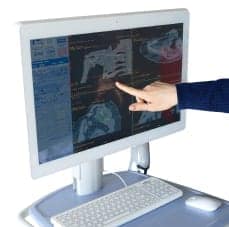 The battery docking station can perform fast charging, taking only 3.5 hours to charge from 0 to 100%.
PCAP touch allows multi-touch, multi-layer gloves and water on screen operation