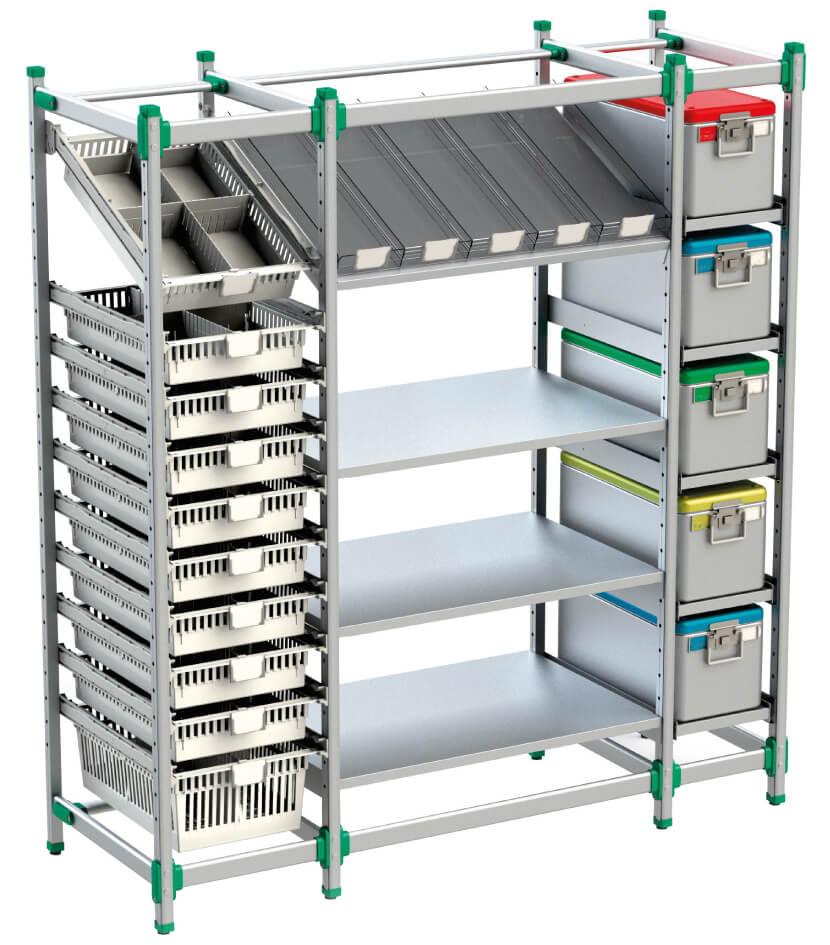 Save time and space with the innovative Agile Medical modular storage solution.
The flexible system, made from high-quality aluminium, expands easily to different widths and depths to clearly sort and safely store all required items within easy reach. Combined with a wide range of accessories, this is a versatile storage system that satisfies all requirements.
Features:
Personalised storage system with infinite possibilities
From shelf to all-rounder for storage, preparation and work
Compatible with comprehensive labelling system for increased efficiency and reduced errors
Keep your products clearly sorted, stored safely, and within easy reach.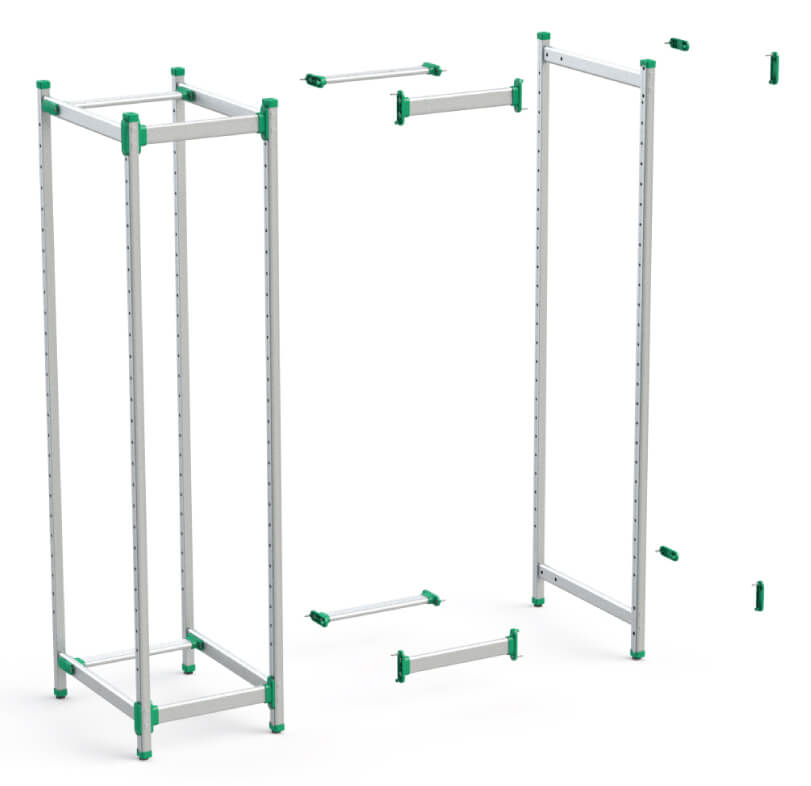 Stability and flexibility
The flexible shelf system is designed according to the add-on principle. Start with the base unit and add any number of extensions to it – now or later.
Load-bearing capacity up to 400kg per column.
Expand as desired:
theoretically infinite
With unrivalled flexibility, the infinity system can be configured with aluminium shelves to support storage throughout healthcare facilities. Standard shelves come with 35kg weight capacity, with optional heavy duty shelves offering over 100kg weight capacity.
High load capacity
Ideal for bulk storage
Combine with HTM71 for hybrid storage
Free choice of accessories
Equip your Infinity MHD with the ISO modular tray system.
Endless possibilities
We plan your customised shelf according to your wishes.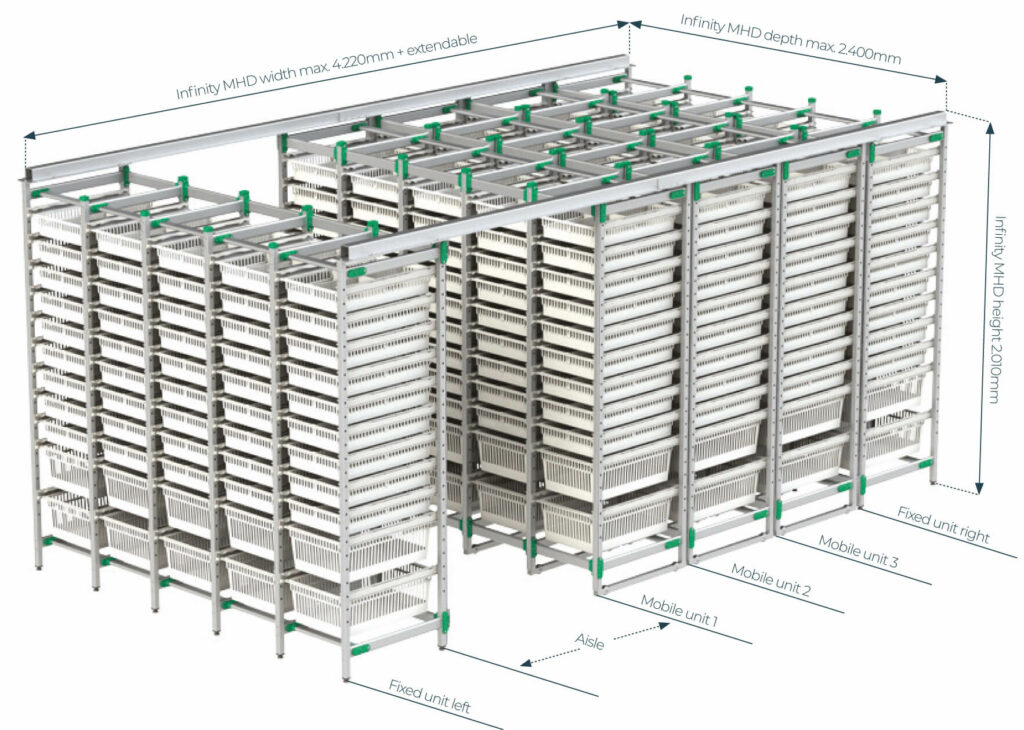 Infinity pull-out steri shelves are specifically designed for safe and protected storage of sterile containers, with options of wire shelves for lightweight items and pull-out support runners for heavier items.
Protective anodized aluminium construction
Adjustable pull-out shelves to accommodate all sizes of sterile container
Top covers to protect sterile packs/containers from dust
Configure your infinity storage system now
Let us know your project requirements by filling in the form below and a member of our team will be in touch.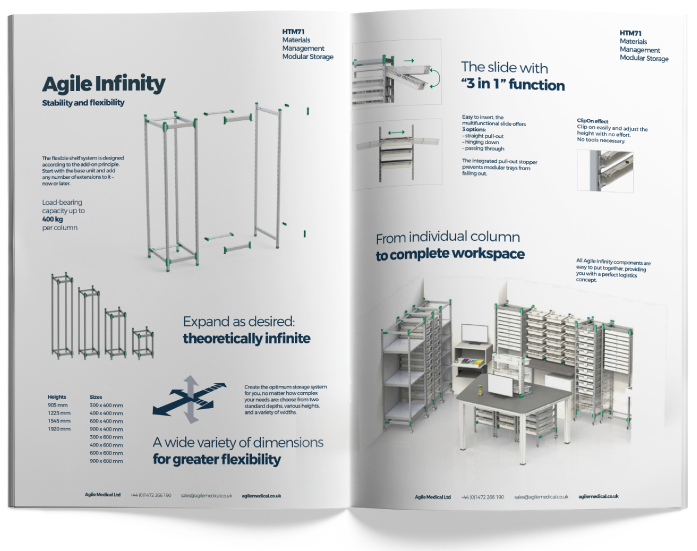 infinity Storage System Downloads
Got a question? We're ready to help.