Royal London Hospital - Anaesthetic Cart Rollout
Royal London Hospital - Anaesthetic Cart Rollout
As one of 4 major trauma hospitals in London, the operating theatres at The Royal London must have the capacity to respond to trauma incidents at any time. Being agile in its
ability to cope with demand is critical to ensure that the theatres run efficiently and on schedule. Recent changes within the department to help achieve this have seen them
replace fixed equipment storage with mobile storage through the deployment of mobile anaesthetic trolleys.
Previously, for staff within the theatre to access anaesthesia equipment during surgery, they were required to return to the fixed cupboards in the anaesthesia room to collect the items they required. Now, the anaesthesia trolleys allow for all required equipment to be brought in with the patient into the theatre, reducing the unnecessary movement of staff, and enabling them to focus on time-critical tasks.
The time and cost benefits gained as a result of these changes at The Royal London have been such that they are now being implemented across the other hospitals under Barts Health NHS Trust.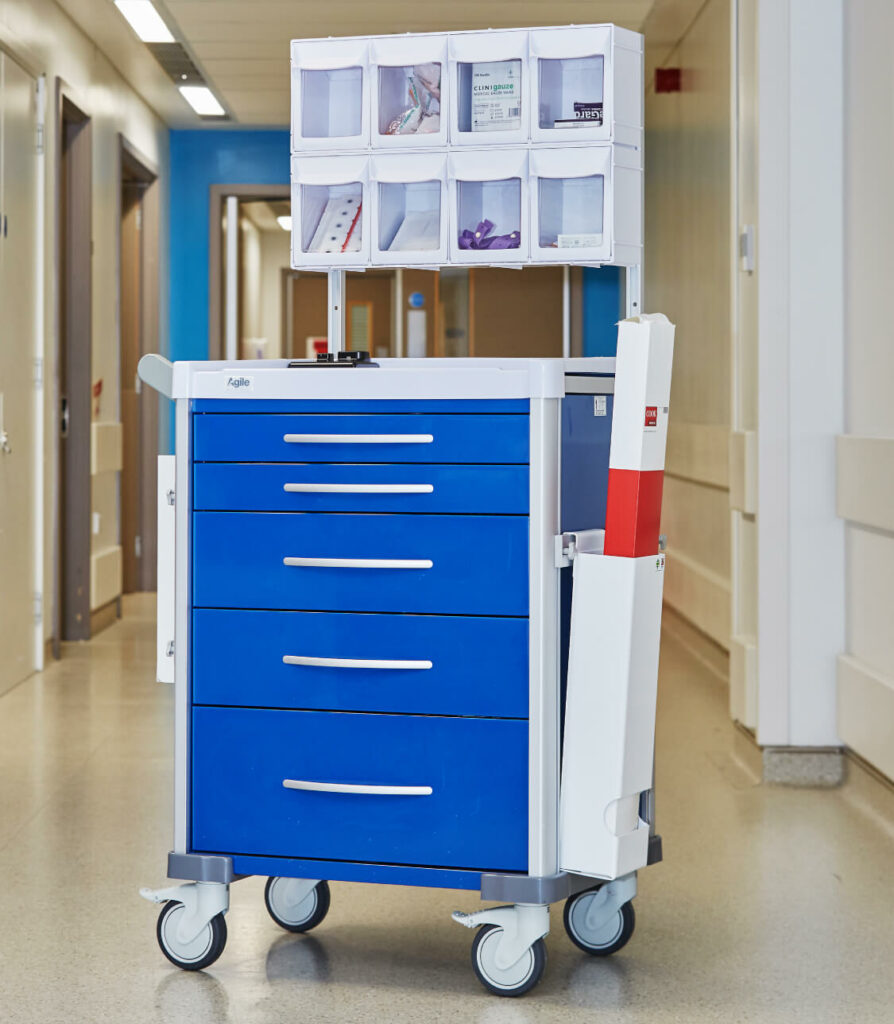 Got a question? We're ready to help.