Homerton University Hospital
Homerton University Hospital
Homerton University Hospital NHS Foundation Trust
Exura Drugs Dispensing Workstation
When the Hackney based Homerton University Hospital needed to upgrade their computer carts to a more robust, flexible and user-friendly model, they turned to Agile Medical, a company dedicated to improving workflow and efficiency in healthcare environments through the implementation of mobilised patient care.
"Our existing carts were big, bulky and non-height-adjustable which made it difficult for staff to perform essential day-to-day tasks," explains Maddy Woods, Nurse Consultant for Medicines Management at the Homerton. "Agile Medical came in, examined our very specific requirements and came back with a bespoke version of their single-screen CPU cart that answered our needs exactly."
Amongst the many requirements on the brief, Workstation On Wheels (WOWs) with ample space for medication and a mounting point for a scanner was of upmost importance to the team on site because electronic Prescribing Medicines Administration (ePMA) was being implemented. Therefore, we increased the size of the top cavity for increased storage capabilities which housed individual compartments for organising the medication correctly. The medication compartment on every Exura cart is secured with a lock and key for security and safety reasons.
Homerton University Hospital also realised the importance of having a service contract in place. Agile Medical currently provides a standard 3 year service package for maintenance of the 100+ Exura carts on site at Homerton Hospital which includes free call outs and replacement parts fitted by our engineers.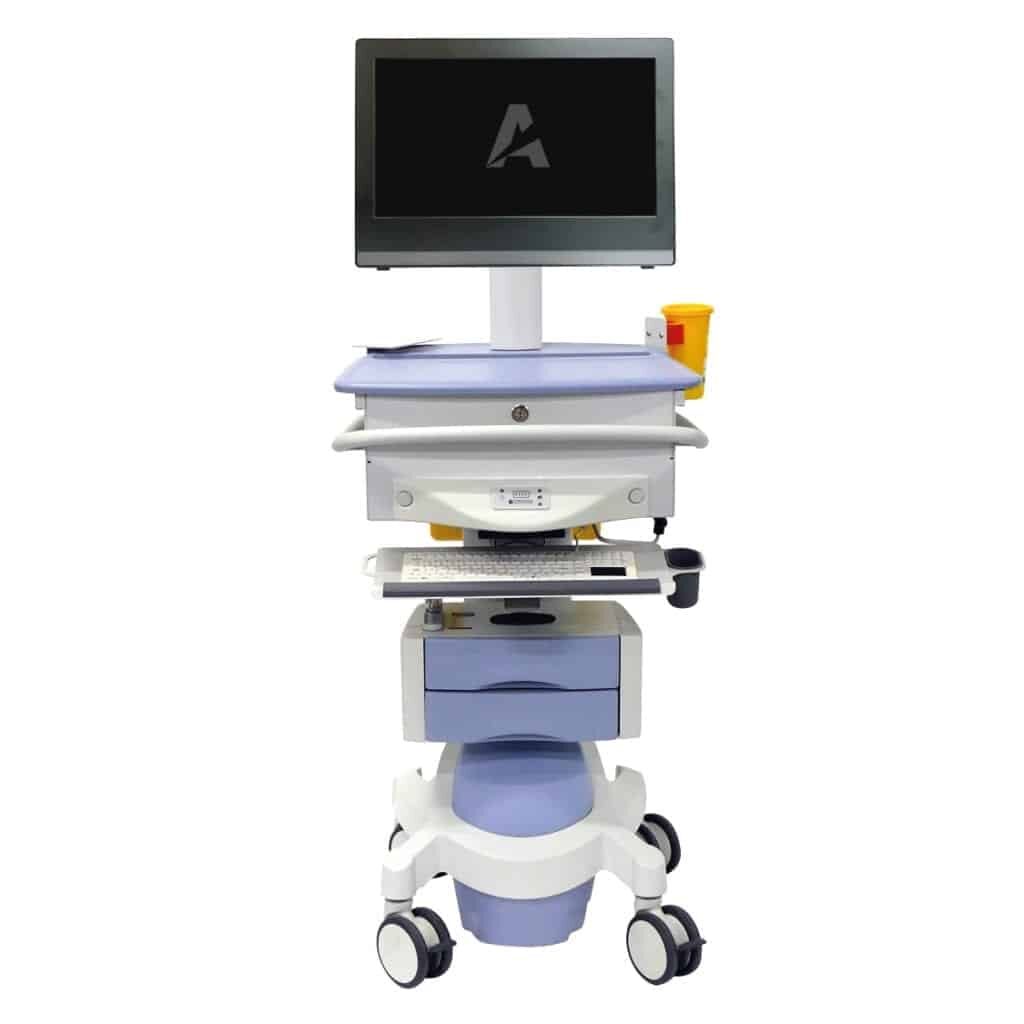 "We presented Agile Medical with a long list of challenges and they came back with a solution that met our brief perfectly. And, because Agile Medical carts are of a superior build, we know they will stand the test of time and save us having to repeat the process a few years down the line."
Got a question? We're ready to help.