Derby Teaching Hospitals NHS Foundation Trust
LX Blue Medication Trolley
Agile Medical supplied the Emergency Department at Royal Derby Hospital with 18no. Resus & Phlebotomy trolleys.
Among the many impressive features of the trolleys is the ability to incorporate a range of removable and dividable trays within the pull-out drawer.
This always proves to be a major advantage for our customers as it provides an excellent solution to the storage requirements and needs for so many different departments within a hospital.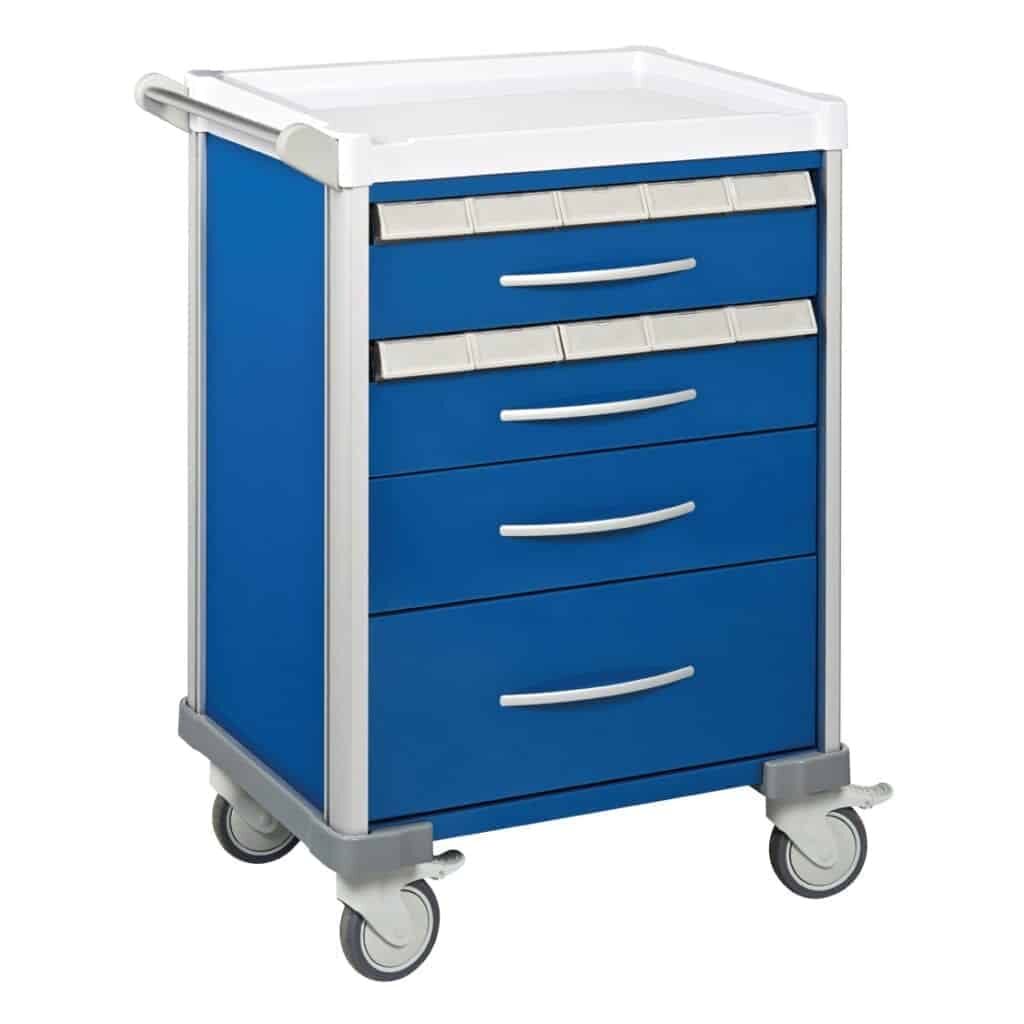 "We would have no hesitation in recommending Agile Medical. Their trolleys are built to a high standard and the recent purchase of 18 of them for our emergency department has proved to be of daily benefit for our staff."
Got a question? We're ready to help.