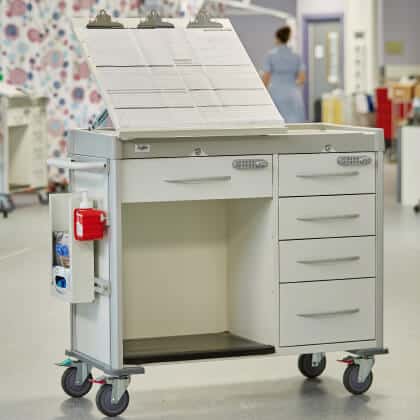 Glenfield takes delivery of all-new Trolleys from Agile Medical
Less storage equipment around the bed was an important factor in the design of the newly extended ICU at the internationally renowned Glenfield Hospital in Leicester.
Working with the nursing teams and Estates department, Agile Medical are proud to have recently supplied 33x Double Chart top trolleys situated at the end of each bed space, customised to suit the requirements of the clinicians. Due to the size and large storage capacity of the Double Trolley, clinicians have easy and quick access to all the patient's medication and notes they need which has also helped to save much needed space around the bed.