Multi-tasking space savers.
Our space-saving mobile storage trolleys with integrated push handle and chart boards provide an effective solution for maintaining patient records. The chart boards can be adjusted to accommodate all users and include two bulldog clips for securing charts and a pen storage tray.
10-year warranty
Durable epoxy-coated metal construction
Secure locking options.
Standard trolley features: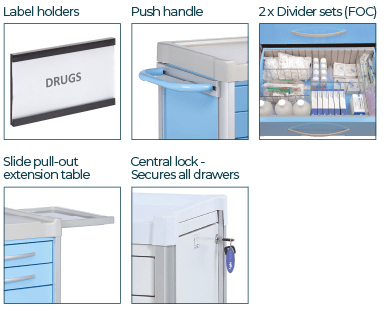 Dimensions:
Trolley:
Width (mm) 520, Depth (mm) 540, Height (mm) 946
Chart Board:
Width (mm) 450, Height (mm) 650