Infection Control Trolley
Mobile Infection Control Stand (closed) – Constructed using high pressure laminate panels providing an easy to clean surface and a closed storage cupboard. Standard accessories include glove box holder, hand gel dispenser, push handle, swivel / lockable castors.
Dimensions:
Width (mm) 420, Depth (mm) 540, Height (mm) 850
Height incl. back panel: 1435mm
Supplied accessories:
2x Shelves
1x 3 Box Glove Holder
1x Hand Disinfectant Dispenser
1x Drip Bin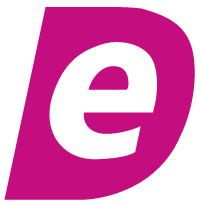 Available to order throughNHS SupplyChain eDirect.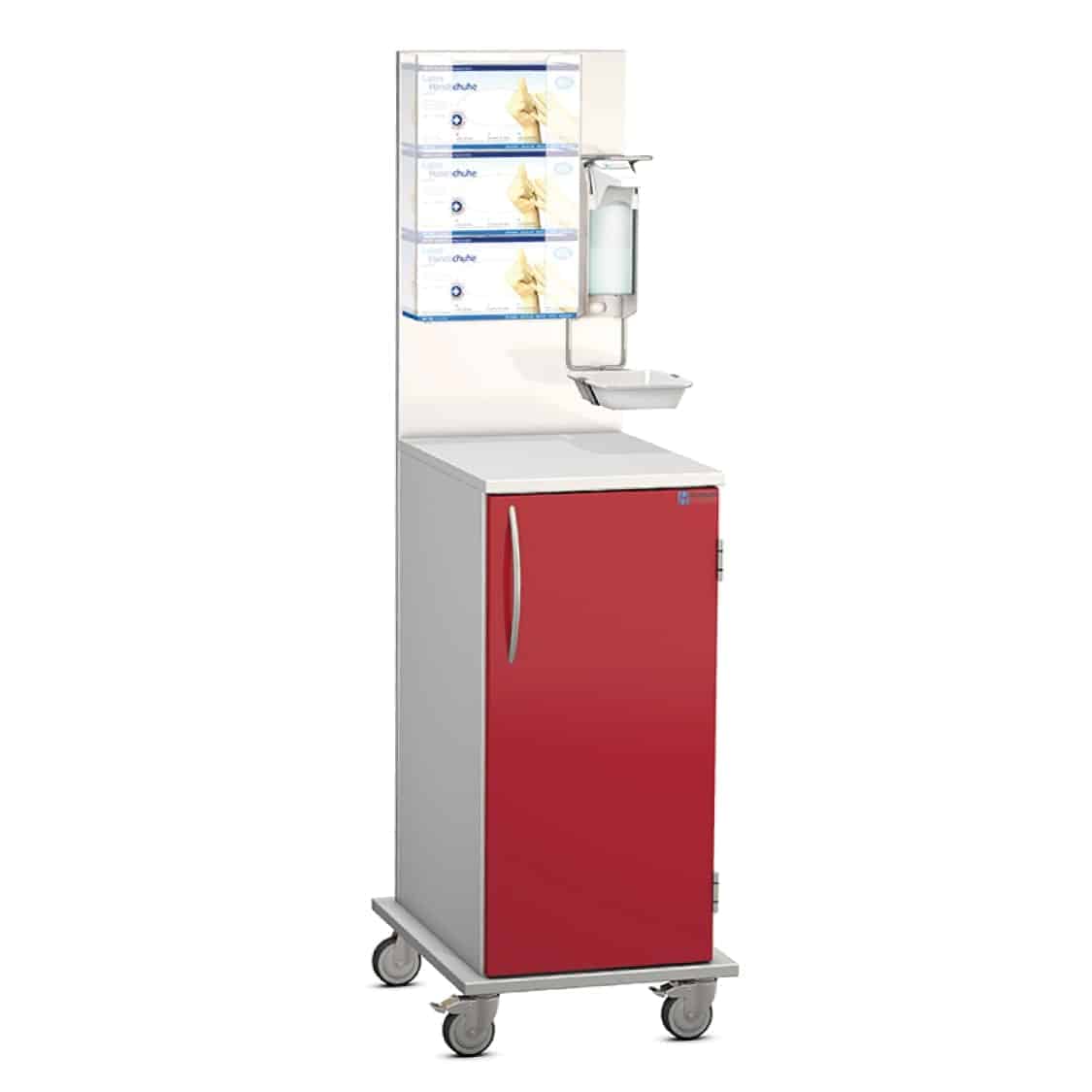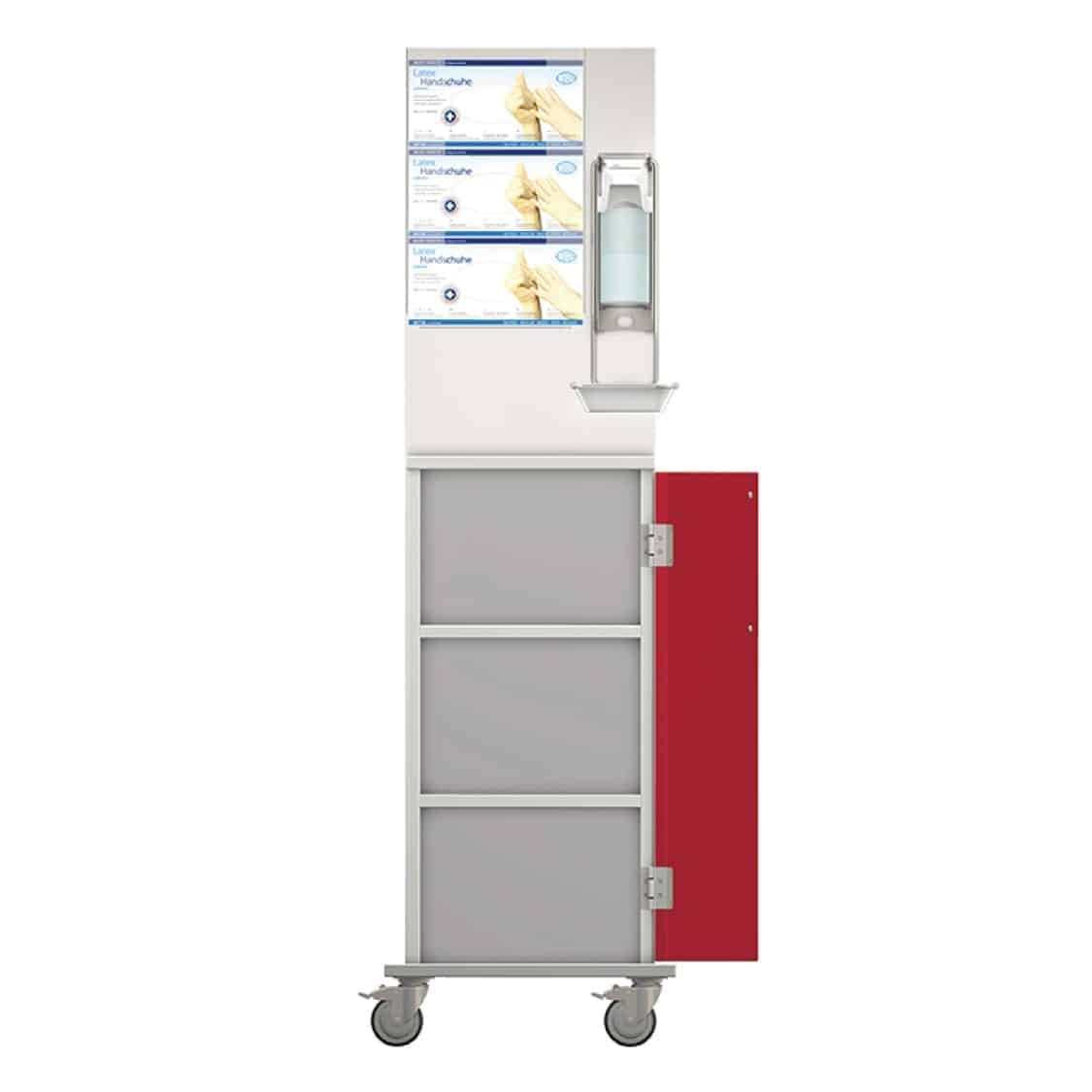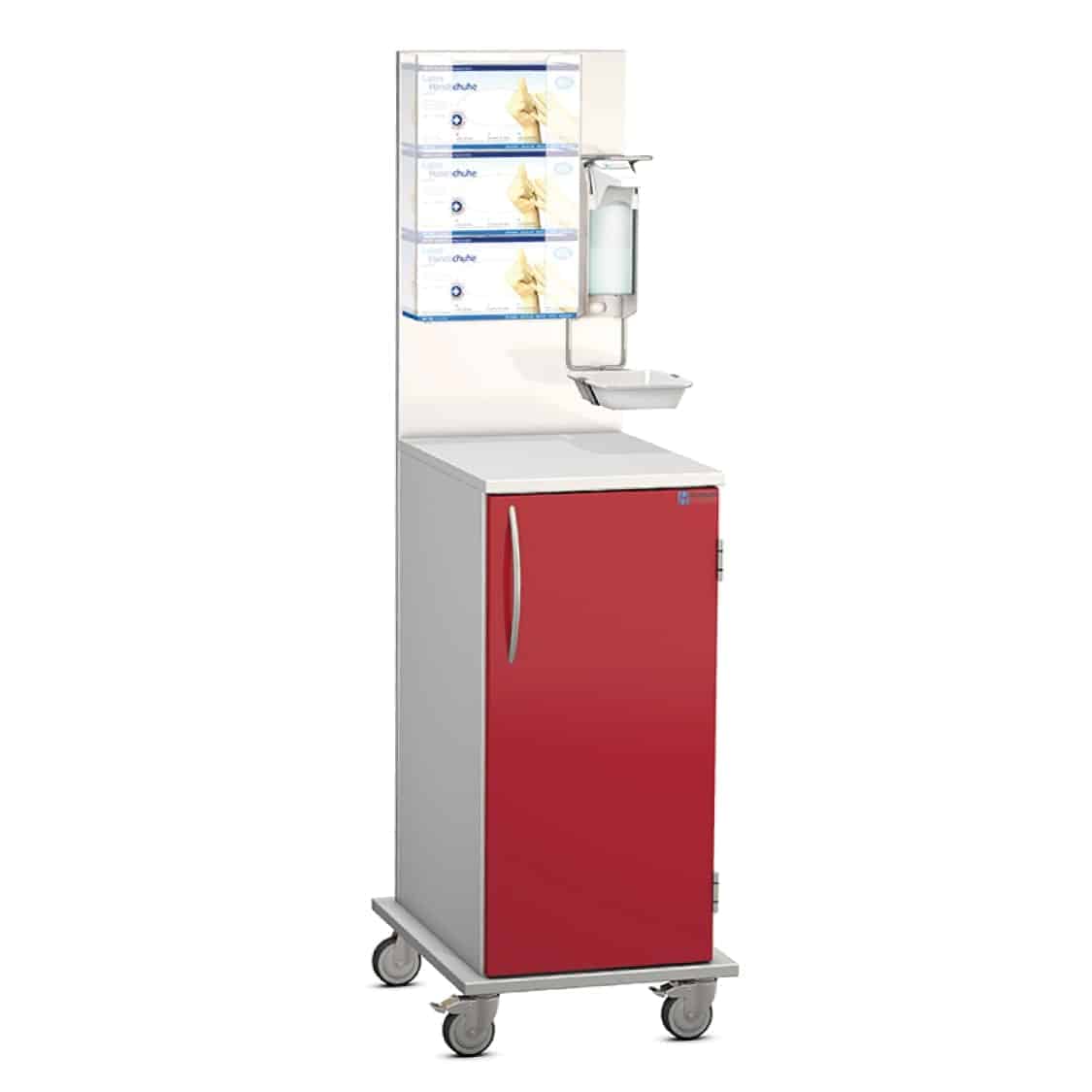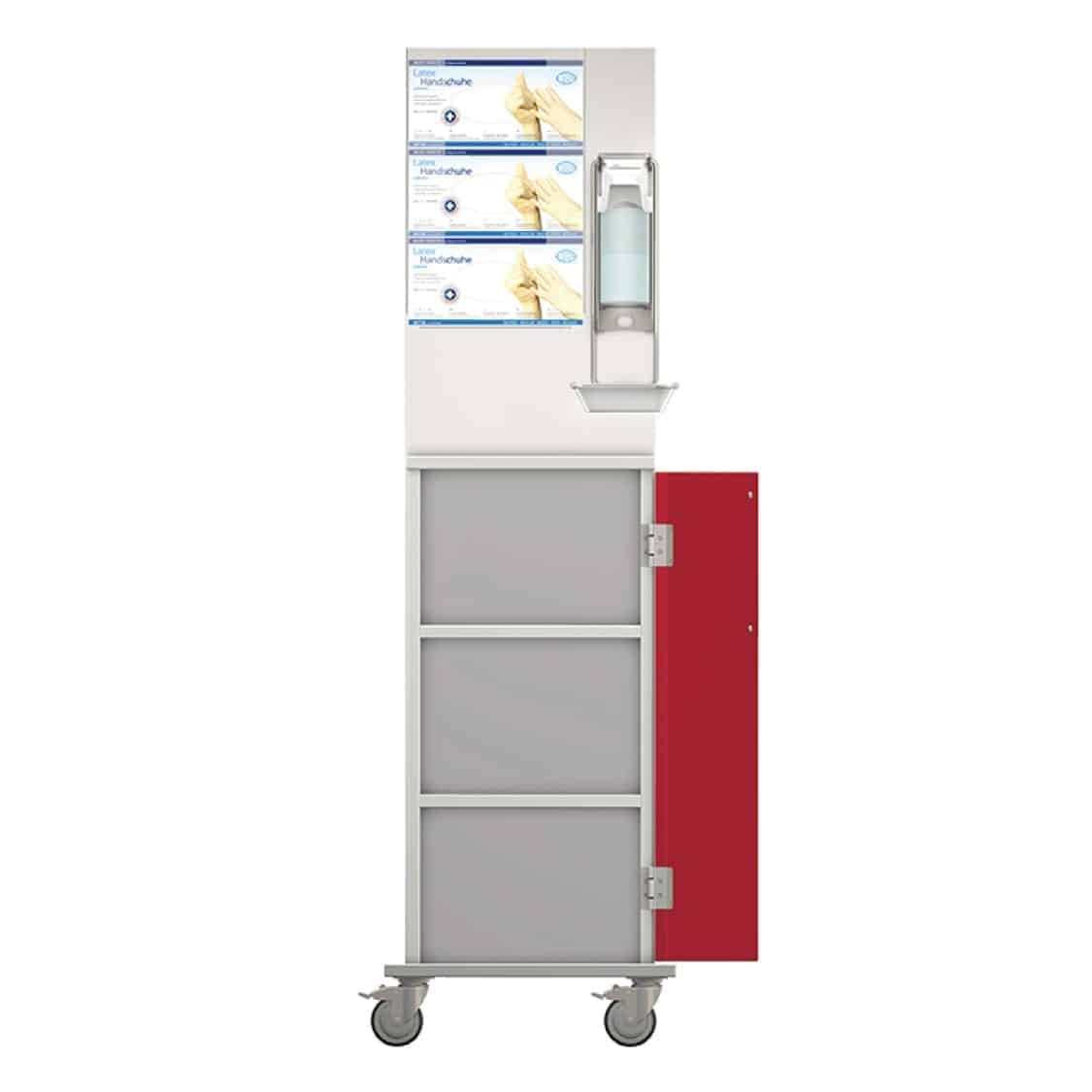 Infection Control Trolley
How about one of these products